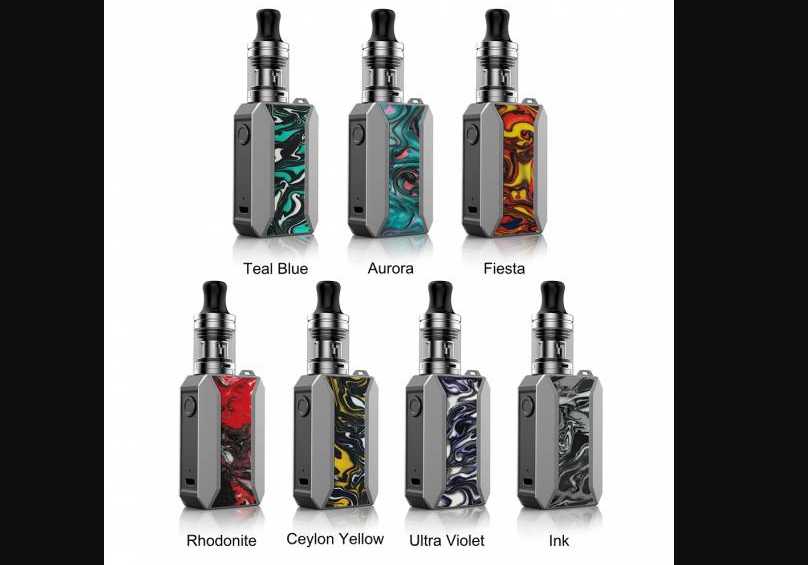 VOOPOO Drag Baby trio Kit – the most unpretentious of the family of dredges
VOOPOO Drag Baby trio Kit – the most unpretentious of the family of dredges
VOOPOO Drag Baby trio Kit – the most unpretentious of the family of dredges
You will say as much as you can, and the VOOPOO developers will answer – even when you say "enough", we won't stop. As you understand, the family of dredges has replenished with another newly made instance, which, by the way, is simplified to "disgrace". Therefore, for a long time I will not stop you.
VOOPOO Drag Baby trio Kit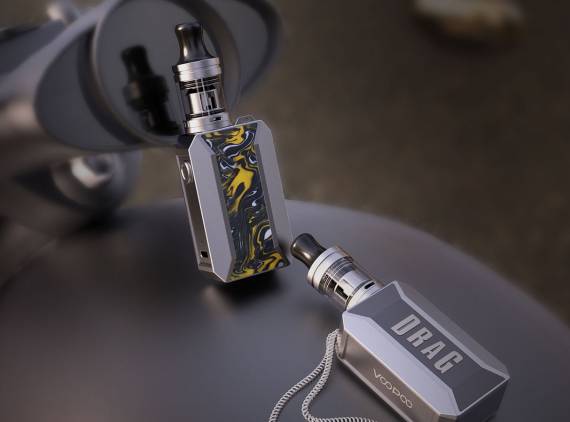 Dimensions: 58.5 x 35 x 21.5mm (mod only)
Weight: 55g Case
material: aluminum alloy + stainless steel + resin
Power: built-in 1500mAh
Chipset: Gene Trio
Output power: 5 – 25W
Operating mode: POWER
Supported resistance : 0.5 – 3.0Ω
Protection:from low / high resistance, from overheating, from short circuit, from overcharging / overdischarging
Connector type: none
Screen / diagonal: no
Micro-USB port / charging: yes, charging current 1A
Color: see photo below

Drag Baby Tank
Case material: stainless steel
Atomizer type: maintenance-free
Evaporators: 0.6 / 0.8 /1.2Ω
Capacity: 1.8ml
Diameter: 18.5mm
Height: 43mm with drip type
Weight: 20g
Color: steel only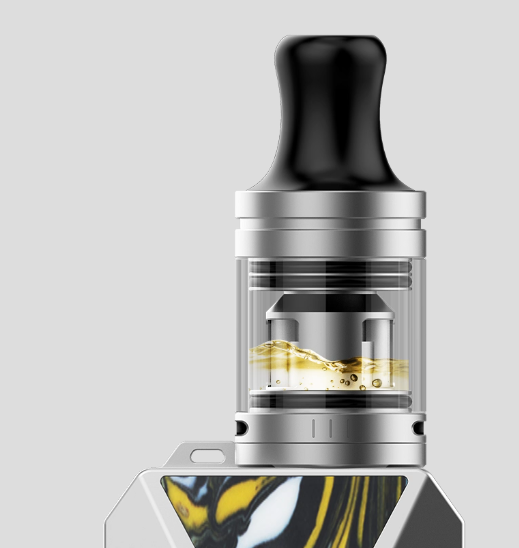 Package Contents (probable)
– Drag Baby mod kit
– replaceable evaporator 3pcs 0.6 / 0.8 / 1.2Ω (one pre-installed)
– spare glass
– chain-lanyard (there is a complete set without it)
– USB cable
– user manual
– warranty card
– chipset certificate The

complete non-service is a very simple thing, but it is also implemented in it the ability to quickly change the evaporator, even with a full tank. You might think that someone needs it so much – sorry, I couldn't resist))) It is noteworthy that, as I understand it, the connector of this tank sits on the fashion indefinitely, that is, you can't wrap something else here.

It will refuel from above, of course, the capacity is very small. But the set itself is entirely quite small. Airflow adjustment with standard swivel ring.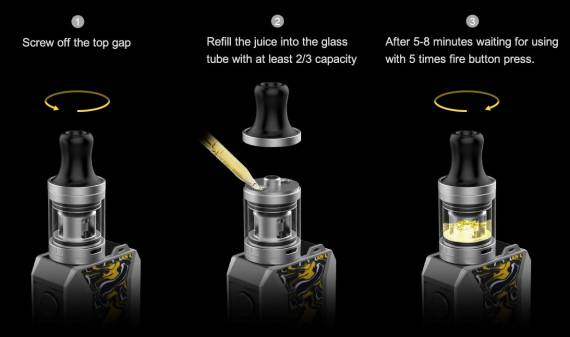 Replaceable vaporizers are offered as many as three types, as I understand it, they will all be included. If I am mistaken, then you will not be counted as the average in resistance in a box.

The mod box itself is quite small, of course it is decorated with resin inserts – well, what a drag without them. The corners are cut, the edges are traditionally islands. Aluminum alloy casing, appropriate weight. Perhaps the owner of this miracle can count on a certain stealth.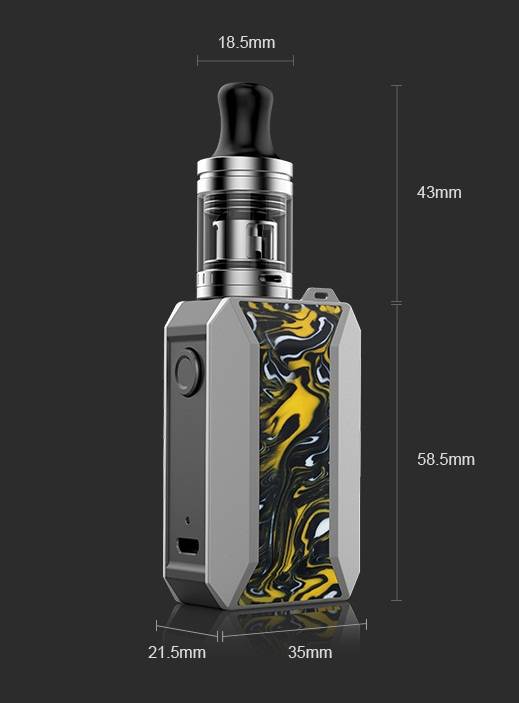 The control panel is rather meager, this is due to the lack of any functionality. The rounded fire button, under it a small LED indicator, even lower is the connector for charging the built-in battery. The capacity of the latter should probably be called average, since analogues with approximately the same dimensions can boast the best result.