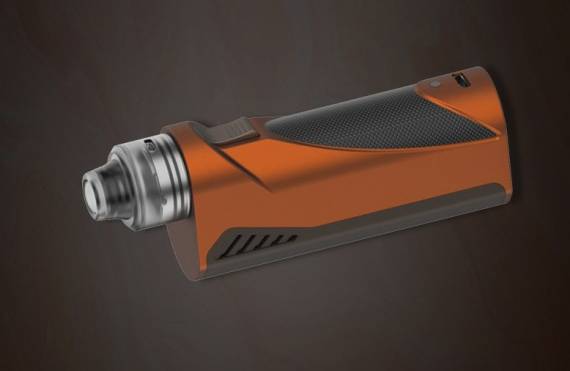 Advken Ayana Kit – a set for "advanced" beginners
Advken Ayana Kit – a set for "advanced" beginners
Advken Ayana Kit – a set for "advanced" beginners
Today I will introduce you to the next set of almost old-timers – Advken. This is the third consecutive starter kit of the manufacturer – did the advocates wear out too much? The new substance is quite simple – according to the developers themselves, it is aimed at beginners, but wanting to upgrade their level to an advanced user.
Advken Ayana Kit

By the way, at the moment, the official presentation has not yet taken place, and there are no recruitment stores. By the way, the first information regarding him appeared in mid-May. In general, the manufacturer's marketing is, to put it mildly, very strange. And also – initially the name should have been the following – Advken Ayana S Kit, but the letter "c" was lost somewhere over time.
Dimensions: 83 x 41.2 x 25mm (mod only)
Weight: 120g
Case material: metal + plastic
Power: 1 x 18650/1 x 20700/1 x 21700
Operating mode: POWER
Supported resistance: from 0.08Ω
Protection: from low / high resistance, from overheating, from short circuit, from reverse polarity , from overcharging / overdischarging
Connector type: steel 510, gold-plated pin, spring loaded
Screen / diagonal: no
Micro-USB port / charging: yes, charging current is unknown
Color: see photo below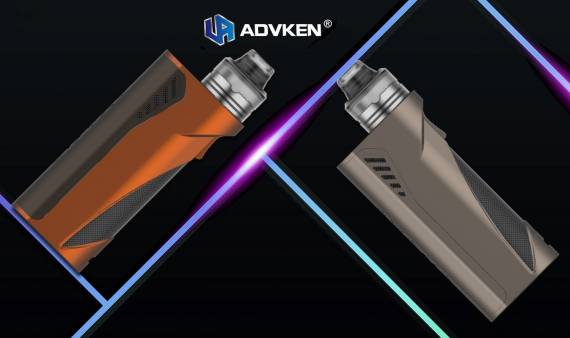 RDA
Case material: stainless steel
Atomizer type: RDA
Capacity:small
Diameter: 22mm
Height: 26mm with drip tip
Connector: 510, pin gilded
Weight: 20g
Color: see photo below
Options
– Ayana mod
– RDA
– spare origins
– key
– polishing cloth
– adapter for 18650 batteries
– USB cable
– user manual
– warranty card The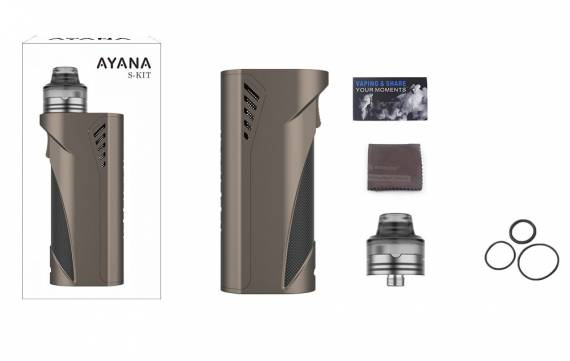 complete drip box is very simple – the developers deprived it of attention. The base is made of steel, while the dome is plastic.

The deck is designed for only one spiral, naturally no capacity. It's even strange that she was hoisted into a regular mod instead of a squonk. By the way, there is no information regarding the presence of a squonk pin in the box.

The drip type has a 510th landing. Blowing lateral adjustable, two air intakes are located symmetrically.

Boxing mod to match the drip – is very simple and ordinary. Dimensions oddly enough small. Ergonomics will probably be quite decent. The maximum landing diameter will probably be 25mm.

The control panel looks simple enough. The fire button is made in the form of a trigger of a certain weapon. At the very base, there is a small dot of the LED indicator and a connector for charging batteries with an unknown current. The functionality is very poor – nothing can be regulated here.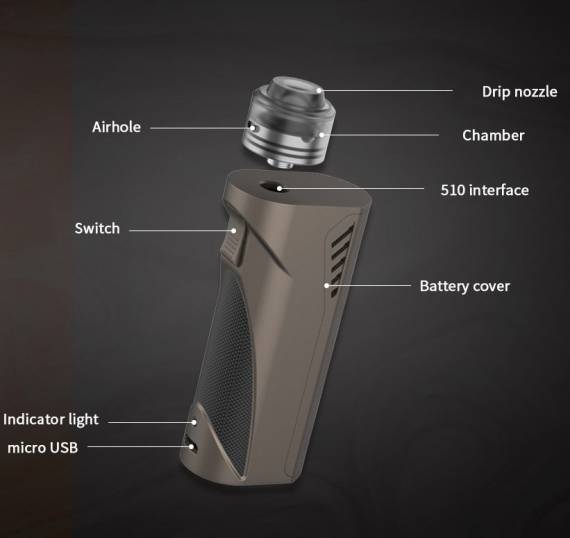 Access to the battery compartment from the back is through a removable panel, the latter is fixed with magnets. Three most popular standard sizes can be used as batteries, the smaller, of course, in tandem with a complete adapter.