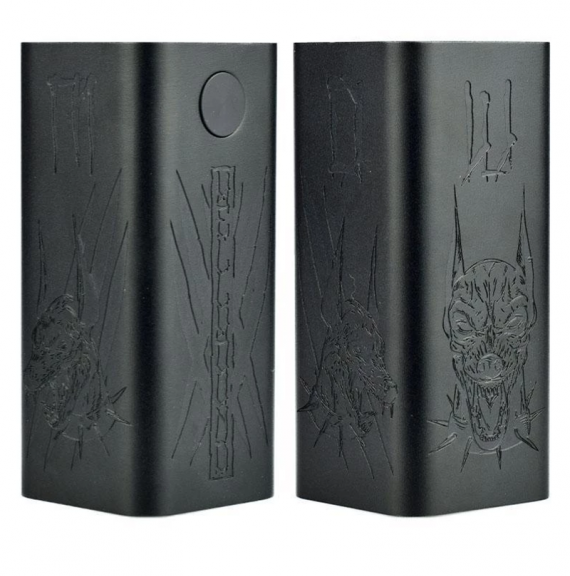 Hellhound Hammer of God from Vaperz Cloud and Deathwish Modz
Hellhound Hammer of God from Vaperz Cloud and Deathwish Modz
The project of two giants. Hellhound Hammer of God from Vaperz Cloud and Deathwish Modz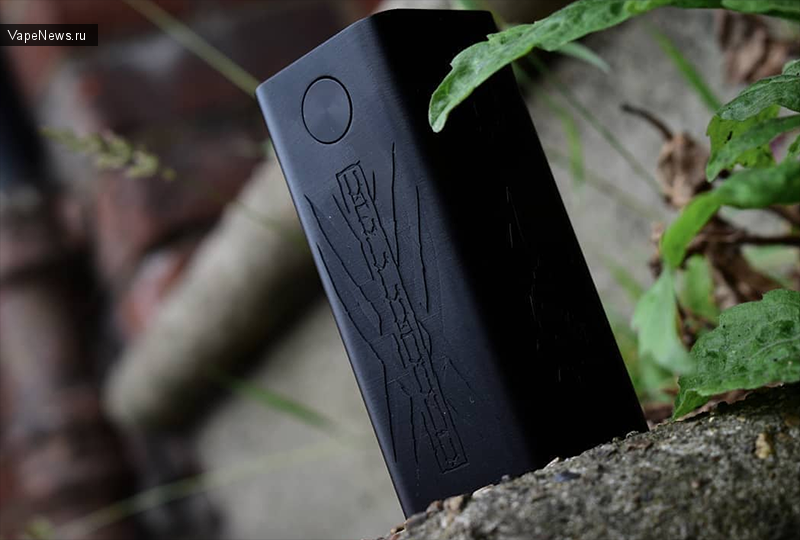 Good evening, dear vapers and connoisseurs of delicious electronic steam. Today I would like to tell you about the next representative of mechanical mods for 4 batteries. Yes, today they continue to manufacture such devices, and more and more often we find similar products from manufacturers from different continents. Our current project, Hellhound Hammer of God, is a collaboration of Vaperz Cloud and Deathwish Modz., whose activities you should definitely know if you follow the development of the vaping industry. The Vaperz Cloud company is famous for constantly offering vapers devices of huge dimensions, this applies to both mods and atomizers, but Deathwish Modz is remembered for all its themes in the design of devices in a dark style. If we look at the history of these companies, we immediately recall the mods for 4 batteries, which were released separately by two companies. In general, they decided to invest all their strength in the next model, use their experience for the benefit of the overall project, and once again pleased the vapers with a high-quality, powerful, impressive device that would certainly find its fan, that's for sure.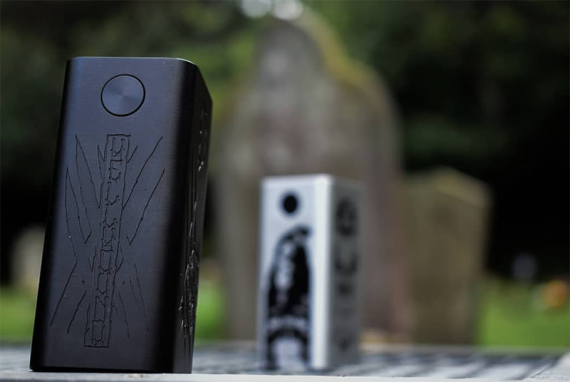 If you are familiar with the activities of Vaperz Cloud, then you are certainly familiar with the project that they are constantly improving and improving, called Hammer of God. So, if you remember about this mod, you can immediately see the general features associated with the packaging of our mod, which we have today. Well, on the box itself, on the top of it we see the name of the mod itself, it's strange that we didn't mention the Hellhound in the name, but maybe it's even superfluous, since when you open the box you will immediately notice that the designers had a hand in the design of this mod from Deathwish Modz. Box, strong, reliable, black and with a golden inscription. There isn't so many interesting things in the box, of course, the most interesting is the mechanical mod itself, in addition to it you will find a warranty card with a unique serial number in the package,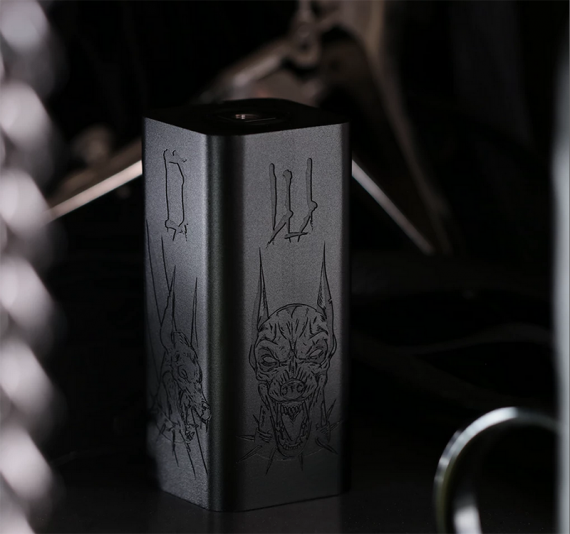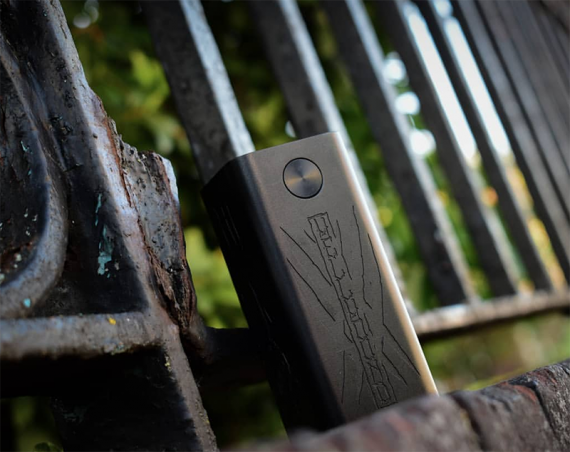 Well, now let's concentrate all our attention on the appearance. The main theme of fashion design is a hellish mythical hound, a three-headed dog, this is how you can associate design with the name of the mod. On the three sides of the square case of the mod, the heads of hellish dogs are depicted, I also noticed that on each side of the mod there is one letter, matching all the letters, we will get the abbreviation DWM , it's not difficult to guess that the name of one of the creators is encrypted in these three letters this device, namely the company Deathwish Modz . The mod is available only in a black design with a matte finish, on most handchecks you can see painted models, this is either completely exclusive, or the vapers themselves do the coloring.