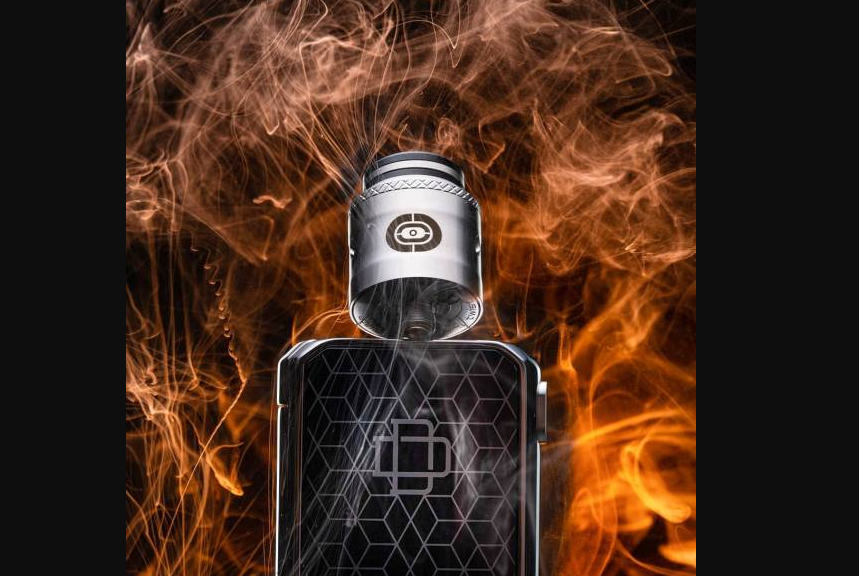 Augvape x Twisted Messes OCCULA RDA
Augvape x Twisted Messes OCCULA RDA
Augvape x Twisted Messes OCCULA RDA – instance for the oculus of coilbuilding
A long time ago we had no serious collaborations – so here you are, please. Recently, Augvape company has been especially tuned in to the wave of all kinds of cooperation, therefore, it was decided to cooperate with Western developers. By the way, this is not the first time)
Augvape x Twisted Messes OCCULA RDA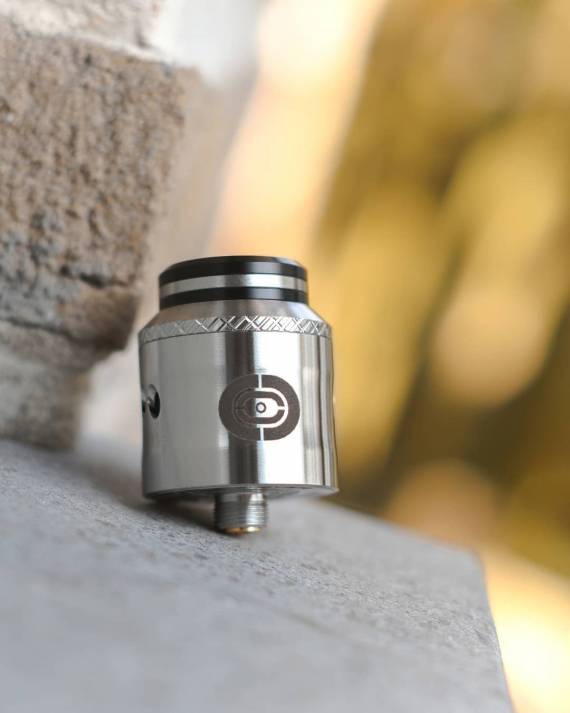 Kent Hill – the ideological inspirer of Twisted Messes – has a coil leadership past, and the present too, and, according to some, it is generally considered the founder of this "hobby". Therefore, it is logical that the new creation was simply bound to become a real springboard for this vape macrame.
Case Material: Stainless Steel
Atomizer Type: RDA Bath
Depth: 5mm
Diameter: 24mm
Height:unknown
Connector: 510, gold-plated pin
Weight: unknown
Color: see photos during the article
Options (probable)
– OCCULA RDA
– spare origins
– spare screws
– squonk pin
– user guide
It looks quite nice for our guest, you can say it is classically calm. From the decor, perhaps the "print" of the logo on the body and the slightly fitted shape of the side skirt. Separately, it is worthwhile to pay attention to the drip type (landing 810th) – it was decorated with a metal insert – in the best traditions of the Western vision of the design of atomizers.

Of the colors, only a steel and dark body has been seen so far. It is possible later there will be others, since both manufacturers especially like to diversify their creations with colors and dopas.

Top cap with knurling, cone internal processing. Airflow adjustment is achieved by rotating it relative to the side skirt.

The latter sits on the base motionless thanks to special keys. On its sidewall are two rows of symmetrically arranged holes, three holes in each. Moreover, their geometry is such that they direct the air flow at a slight angle to the deck. A skirt with continuous holes is also seen – perhaps one will go in the kit or in the extra stage. Airflow is provided for both one and two spirals.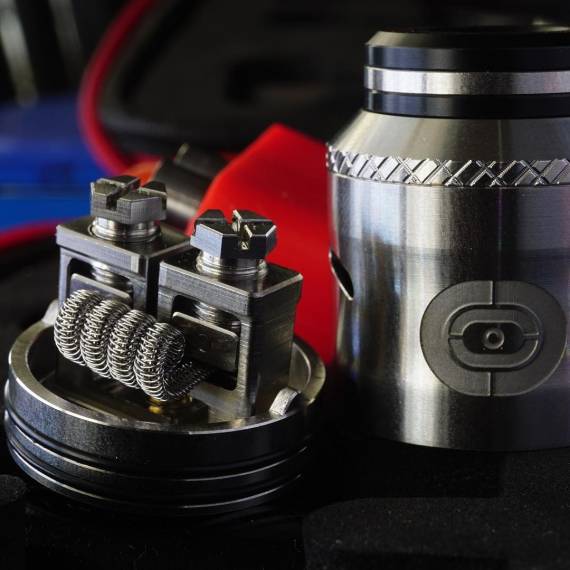 The deck looks very massive and serious.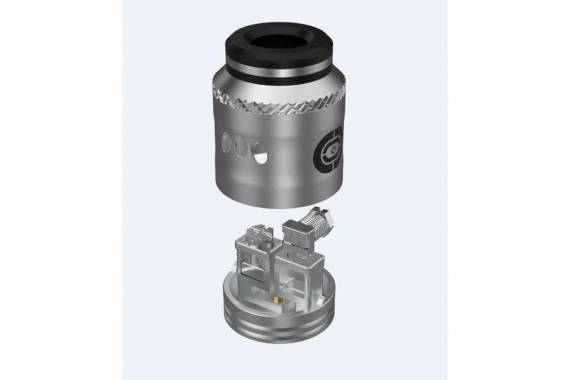 In total there are two racks for the correct fixation of one or two spirals. In the latter case, the installation is counter. Fixation takes place with the help of probably not spring-loaded pressure plates. The latter, coupled with the incredible size of the M3 screws, it seems, can destroy even the first terminator with their "press"))) The