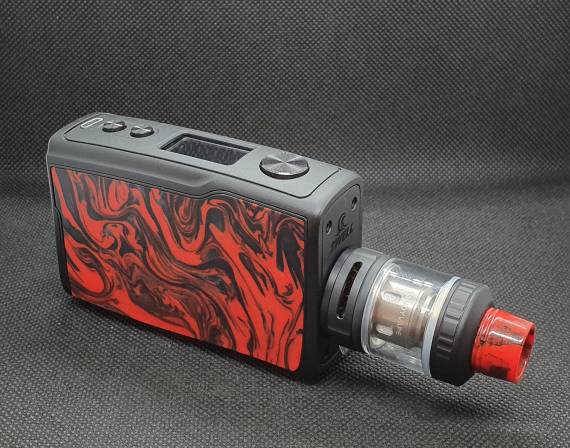 Vandy Vape Swell Kit
Vandy Vape Swell Kit
Vandy Vape Swell Kit
The products of Vandy Vape personally always attract genuine interest from me. And when they release a pilot device in any segment all the more so. And now I'm in a hurry to introduce you to their first two-jar adjustable box mod. As a seed, I'll say that he came out far from lumpy.
Dimensions: 82.5 x 56 x 25.5mm (only modes)
Weight: 90g
Body Material: ABS plastic + resin
Power: 2 x 18650
Chipset: Vandy chip
output: 5 – 188Vt
voltage range: 0.5 – 7.5V
Current peak: 50A
Operating mode: POWER, TC (NI200, SS, TI), TCR, BYPASS, VV
Temperature range: 200 ℉ – 600 ℉ / 100 ℃ – 315 ℃
Supported resistance: 0.05 – 3.0Ω
Protection: against low / high resistance, from overheating, from short circuit, from reverse polarity, from overcharge / overdischarge
Connector type: steel 510, pin is gold-plated, spring-loaded
Screen / diagonal: yes, color
Micro-USB port / charging: yes, charging current 1.9A
Update / firmware: yes
Color: see photo below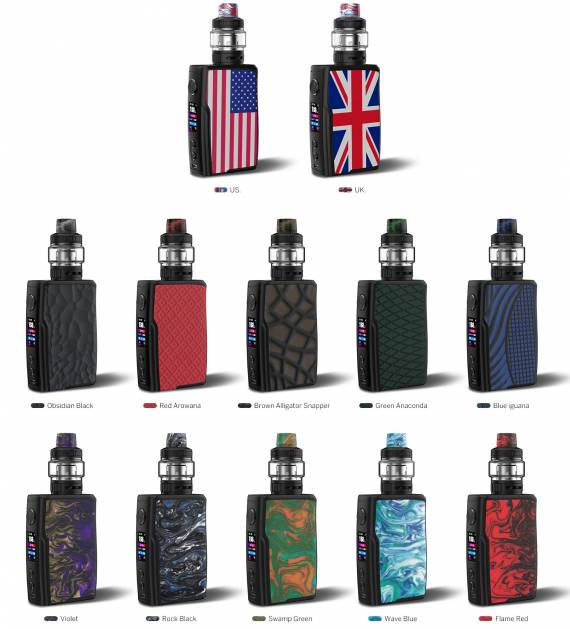 Swell tank
Case material: stainless steelAtomizer
type: maintenance-free
Evaporators: 0.15Ω
Capacity : 3 / 4.5ml
Diameter: 24mm landing / 25mm maximum / 28mm on bubble glass
Height: 47mm with drip type / 36.5mm without drip type
Connector: 510, pin is gold-plated
Weight: 56.5g
Color: see photo above
Options
– Swell mod
– Swell tank
– replaceable evaporators 2pcs 0.15Ω (one pre-installed)
– spare origins
– spare glass
– USB cable
– user manual
– warranty card

Complete non-service here, rather, to the load – it is quite simple. In principle, everything in it is normal, but we, as users, were simply filled up with such tanks, and now we are not surprised by anything like that. The exterior is the most common – it is worth noting separately that the dimensions are small.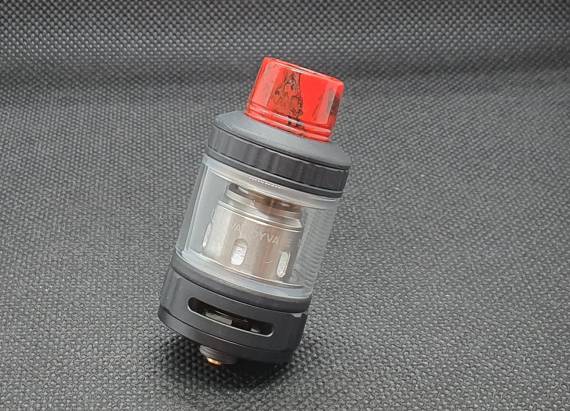 The drip type is plastic, it is not the 510th (the other landing is bezoringless), however, the 510th instances get a bang here. In the work, he is quite decent, however, like his predecessor colleagues, similar to him as two drops of water. The lid is half-turn, there are risks – everything is in openwork. A medium-sized filling hole, even there is another one for venting excess air. The capacity is not bad, but only if you use a complete glass woman.

Replaceable evaporators on the grid, the resistance is the same, but the amount of this grid is different. The flavor is not so bright as to devote a whole paragraph to this moment. Normal average level – there's nothing to single out. This is precisely in the kit – for beginners, or those who do not want to bother with their hobbies.

Tightening adjustment in the standard way – a swivel ring at the base of the tank. There are risks, the course of medium tightness, but smooth. The puff turned out to be completely free – in tandem with "such" evaporators it is possible to fill, or maybe it is necessary) The pin is gilded and protrudes quite.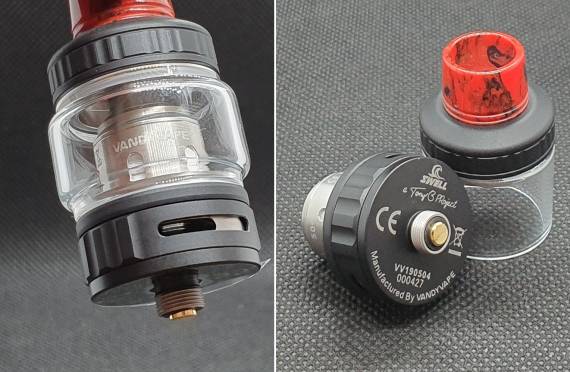 Boxing mod is an interesting thing. At first, he did not impress me at all with the renders, but in reality he looks much more profitable. From the decor, only removable panels trimmed with traditional resin inserts and a logo on the upper end. In general, the appearance is very presentable, especially if you purchase a copy with G10 panels.

The case is made of plastic, it is not a soft touch, on the contrary it is a little rough and very durable (I checked for a break / bend / drop). Only small Kotska remain, but there's no getting around it. Therefore, the expected weight is penny – not even 100g. Tactile material is quite pleasant – these are not cheap crafts of little-known brands. The brick form factor, however, as with the previous Jackaroo single-can, there are anatomical bulges in the back. Therefore, decent ergonomics was not long in coming. The only nitpicking in this regard will be called the insular faces of colored inserts in the back.