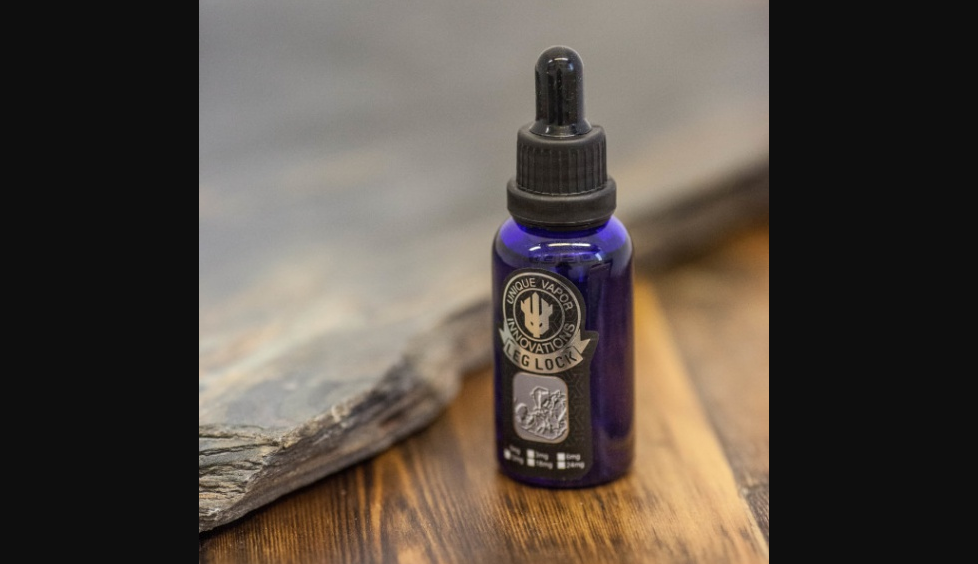 Vapor Innovations e – juice by UniqueVapor
Vapor Innovations e – juice by UniqueVapor
Vapor Innovations e – juice by UniqueVapor – made in Canada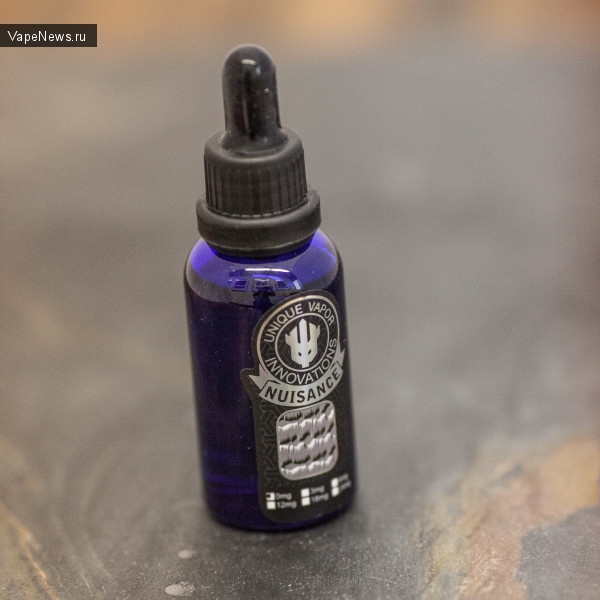 Yesterday I told you about an unusual hybrid from UniqueVapor . The company is an international company, production is concentrated in China (not surprisingly, with their cost of work), and the development and headquarters are located in Canada. The guys call their company a duet of Chinese scale and the Canadian spirit.
The main field of activity is boxing and fur – fashion. But this does not mean at all that apart from "iron" the guys can do nothing, and a large collection of liquids of their own manufacture confirms this.
Usually I skip the design of the liquid bottles, but I liked these. In particular, because of the interesting color of the glass, I was delighted with this color blindness from this shade.
The labels of all the bottles are identical, they differ only in the name of a particular taste and in the small pattern associated with it.
The label also indicates the amount of nicotine. There is no information on the PG / VG ratio, the manufacturer decided to keep the composition a secret. But at the same time, the guys understand that there are people for whom the ratio is of great importance, and give the buyer the opportunity to agree with the manager and get a 50 ml bottle with the ratio that he needs.
The choice of the buyer provided as many as twelve mixes. And just try not to choose something from this list.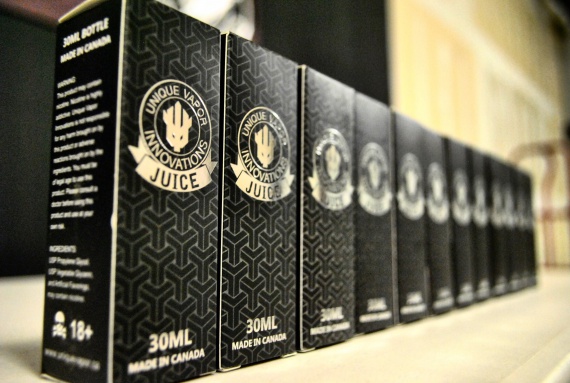 Utopia is a mix that does not pretend to be a liquid for every day. Classic chocolate with strong coffee is perfect for relaxing after dinner.
Republic– the taste, to put it mildly, is for an amateur … for a lover of cinnamon, there really is a lot of it, it only prevents a vanilla slice from dominating the vaper completely.
Nuisance – a taste designed to help you forget about all the troubles. Strong tobacco is only slightly softened by peach and gives a real pleasure.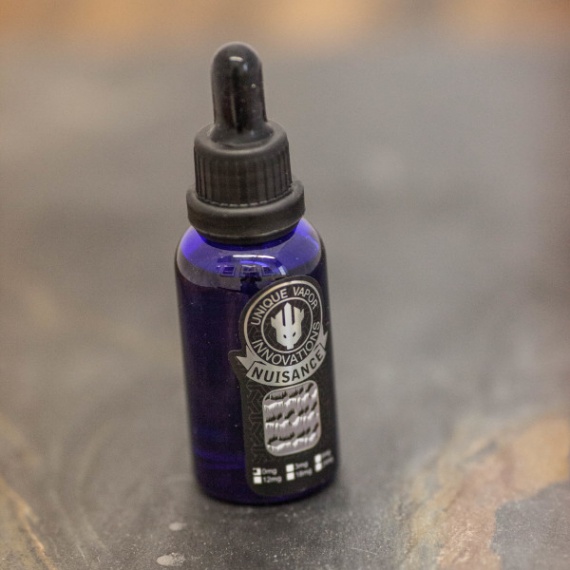 Leg Lock – from this taste, one of the parts of your body may well stick together. How about assorted berries in honey?
Komodo – according to the manufacturer, this is the best vanilla liquid. Sweet pastries are in perfect harmony with no less sweet vanilla.
John Holmes – a whole army of fresh citruses was diluted with vanilla cream.
Isabella is a beautiful mix name and no less beautiful list of ingredients – strawberries, kiwi and pineapple.
Edelweiss – do not deny yourself the vagaries. Especially when they are manifested in the desire to try strawberries drenched in cream.
Cloud 9 – liquid claiming the title of dessert. And what else can be called a mix of cinnamon, vanilla and caramel?