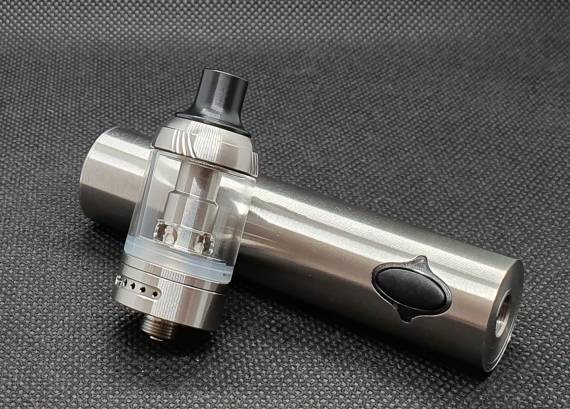 Vapefly Galaxies MTL Starter Kit
Vapefly Galaxies MTL Starter Kit
Vapefly is clearly not breathing evenly in the MTL segment – a good part of their product range relates specifically to it. Yes, and I must admit it turns out this thing is pretty good for the guys. Therefore, everything that has the words mtl and waveflay in the name is automatically interesting to me. With this feeling, I began to study this set.
Vapefly Galaxies MTL Starter Kit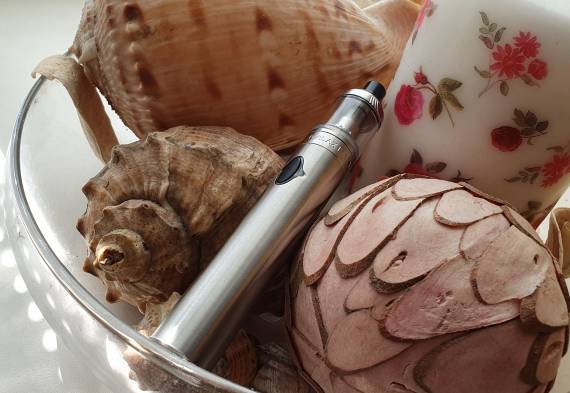 Dimensions: 80 x 19mm
Weight: 49g Case
Material: Stainless Steel
Power: Built-in 1430mAh
Output Power: Up to 30W
Operating Mode: POWER, VV (3.3 / 3.7), BYPASS
Supported Resistance: 0.5 – 3.0Ω
Protection:from low / high resistance, from overheating, from short circuit, from overcharge / overdischarge
Connector type: steel 510, gold-plated pin, spring-loaded
Micro-USB port / charging: yes, charging current 0.7A
Color: see photo below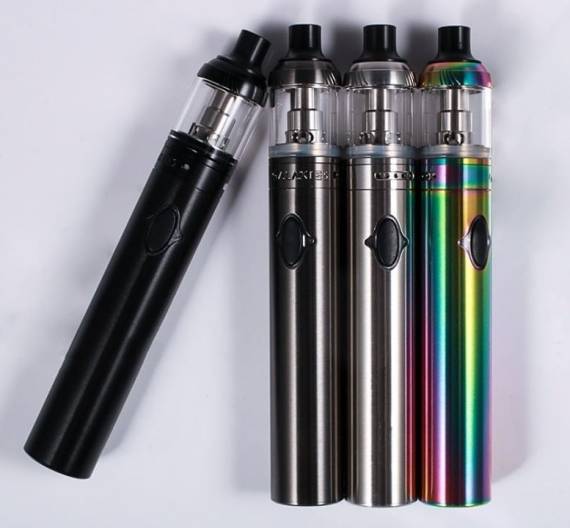 Galaxies MTL Tank
Case material : stainless steel
Atomizer type: maintenance-free
Evaporators: 0.5 / 0.6Ω
Capacity: 1.8ml
Diameter: 19mm
Height: 42mm with drip type / 32mm without drip type
Connector: 510, pin gilded
Weight: 31g
Color: see photo above Package contents

– Galaxies mod
– Galaxies MTL Tank
– replaceable evaporators 2pcs 0.5 / 0.6Ω (one preinstalled)
– spare glass
– spare origins
– USB cable
– user manual

The appearance is quite democratic – you can see right away that you tried to please everyone at once. The decor is simply zero – it's for the better, because real fans of the MTL segment are accustomed to the sheen of bare metal, which is not smeared with any paint. Dimensions are relatively small, but this is far from a low instance, in the hand the set is normal.

Complete non-service is quite small, it looks quite presentable, but without a claim. Absolutely harmoniously fits into the set and is its "natural completion". I don't know what else to add – it looks normal))) The

drip type is made of plastic, the 510th landing is a special thanks to the developers for this. Although these are not "dull." The inner diameter is about 4mm. You can easily stick your similar copy here – the diameter of the landing pad is almost 15mm. However, the height of the latter is quite small – approximately 10 mm – therefore contact with a well-heated upper part of the tank is inevitable. Despite the fact that the latter is a rather weighty piece of metal.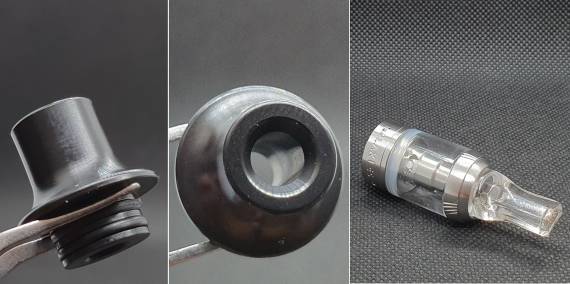 The cover is screwed, risks for convenience are present. However, it rests only in the mine, therefore, as soon as you unscrew it, it will fall on its side and fly off to the side if you keep the set in an inclined state at this time. I still couldn't get used to it – it's a little annoying and rightly falls into the cons. As you understand, there are no filling holes here – you pour wherever you want.

The capacity is small, you cannot even call such an average, but this is a fee for compactness in terms of width. There is no magnifying glass – probably they didn't do it because this is the first candidate for damage when falling. I must admit that the glass is quite thick and keeps on the "base" normally, read it reliably – on a thick oring.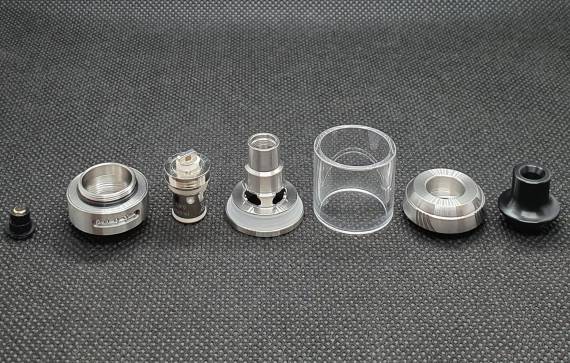 There are two types of replaceable evaporators, the smaller in resistance is made on the grid. They are intended, as it were, for different types of soaring – MTL and DTL. Let's start from the end – the taste transfer on the grid is not bad, probably, you can say the average. You can distinguish the ingredients of the liquid, but you can't name the flavor especially vivid. Strong average level typical of non-servants. But MTL coil surprised me a little – and it's not even a matter of taste, it's just as expected normal (also average) – the level of TX is not bad. I admit I did not expect that the non-service is able to give out a normal level of TX. It seems to me that the level of TX in cigarettes is the most important indicator than the taste transfer – IMHO naturally.

Airflow adjustment here is made "masterfully" for such a simple set. Well, this cannot be taken away from the vape fly – they have almost eaten the dog for a long time. Swivel ring without scribes, their role is partly performed by relief engraving. The stroke of the ring is quite tight and this is good – with completely blocked openings there is practically no air leak. In total there are five air inlets of different diameters. On all open holes, you can tighten directly into the lungs, but the traction is not free – rather taut. In addition, there is a point tincture of airflow – here it is just mtl. On one last hole you can easily glue your cheeks – pretty tight.