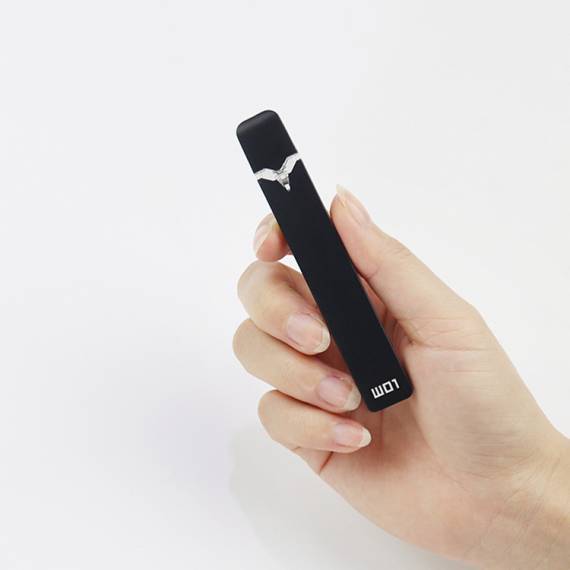 OVNS W01 Pod – simple and tasteful
OVNS W01 Pod – simple and tasteful
OVNS W01 Pod – simple and tasteful
The all-in-one sets, or simply AIO, have flooded the shelves of probably all stores. It is understandable – because ease of maintenance, or rather the complete absence of the latter, and compactness especially appeal to users. This question is especially acute in the summer, when there is not the slightest desire to carry with you even the simplest single-battery boxing mod, and there is nowhere to put it except in your pocket. This is where small and light sticks come on duty, the main purpose of which is short-term "nicotine snacks".
In search of just such a set, as well as a decent alternative to replace the sensational JUUL set, we suggest you get to know better our today's hero.
OVNS W01 Pod

Dimensions: 100 x 15 x 7mm
Weight: 16g
Case material: aluminum alloy + plastic
Power: built-in 280mAh
Cartridge capacity: 0.7ml
Evaporator resistance: 1.8Ω
Voltage range: 3.2-4.2V
Operating mode: POWER
Protection: against low / high resistance, from overheating, from short circuit, from overcharge / overdischarge
Connector type: magnetic
Screen / diagonal: no
Micro-USB port / charging: yes, charging current 0.5A
Color: see photo below

Options
– W01 mod
– replaceable cartridge (preinstalled)
– USB cable
– user manual
– gift wrapping

AIO exterior is rather modest – our hero's decor is not disfigured. This style is quite suitable for both the office clerk and the representative of modern youth. Separately, it is worth mentioning ergonomics – the stick is very compact, even if it does not hide in the palm of the average user, but it easily fits in the breast pocket of a shirt, purse or clutch.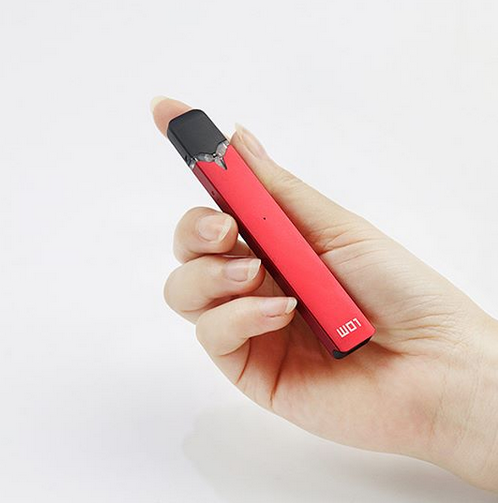 Another indisputable advantage of such "pencils" is the lightest weight. Manufacturers achieve this through the use of lightweight materials, usually plastic. However, in our case, the more successful option is an aluminum alloy case. This is resistant to deformation, and does not wear out ahead of time.
The proposed color scheme is not as diverse as we would like. However, in defense it is worth adding that of the classics, only a dark tone, the rest reigns, if you like, "elegance". I think ladies will especially appreciate the gold color and the Tiffany Blue.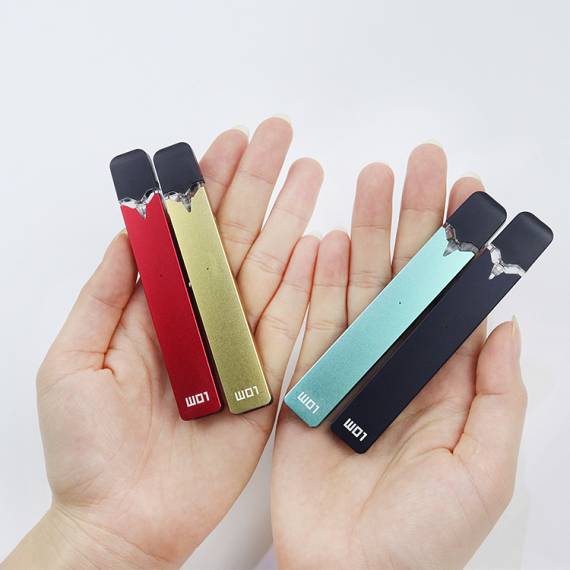 The replaceable cartridge is fixed by a magnetic connector and is firmly held inside the case. Its capacity is small, it is possible to track the level of the charged liquid. A removable plastic mouthpiece can be seen from above, under which a silicone plug is hidden from prying eyes. Having taken out the last to your gaze, a filling hole will open. This operation is simple, and it can be done without removing the cartridge directly from the stick.

The built-in evaporator is of fairly high resistance, which involves the use of a liquid with a high content of nicotine, including saline. Filled with a classic cotton coil. Of course, a ceramic analogue may last longer, but in terms of taste, it is unlikely to bypass its colleague. There is no airflow adjustment in this device – however, there is no special need for such devices.

Directly, the mod or stick is deprived of any buttons – this solution helped to keep our guest a particularly aesthetic bow. A puff device is activated – this is a fairly common practice in this segment.
This solution can be called quite convenient, since you can soar even without hands, in the manner of ordinary cigarettes.

The built-in battery is not the largest capacity, but this sacrifice was made for the sake of compactness. It is worth noting that this fact is more than paid for by the speed of its full charge – the procedure will take only half an hour.
Agree a decent rate. In addition, during the charging process, the device can be used for its intended purpose without concern. The micro USB connector used for charging is located at the bottom of the stick.

In the center of the AIO is a barely noticeable peephole of the LED indicator. It is he who will tell you the charge level of the built-in battery, and also notify you of the end of the charging cycle.