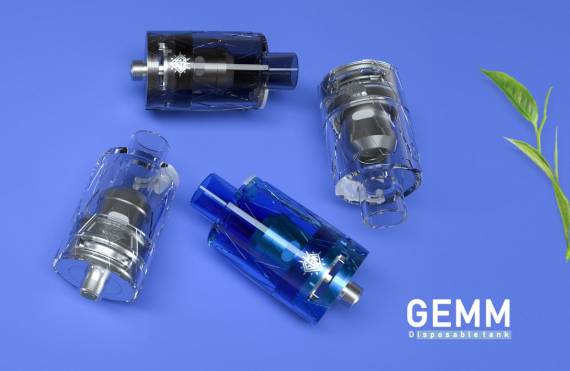 Free max GEMM 80W Starter Kit – simple, and inexpensive
Free max GEMM 80W Starter Kit – simple, and inexpensive
GEMM 80W Starter Kit – simple, and inexpensive
And again today I announce the day off – take a break from the dominance of AIO. No, this is not an action to boycott such devices – soon everything will start again, believe me. In the meantime, I propose, at the pace of the waltz, as they say, get acquainted with a new starting set.
Freemax GEMM 80W Starter Kit The

manufacturer offers two configuration options, according to the characteristics they are slightly different from each other.

Dimensions: 85 x 25mm (mod only)
Weight: unknown
Case material: stainless steel + plastic
Power: built-in 2900mAh
Output power: up to 80W
Voltage range: 0.0 – 4.2V
Operating mode: POWER
Supported resistance:0.1 – 3.0Ω
Protection: against low / high resistance, against overheating, against short circuit, against overcharge / overdischarge
Connector type: steel 510, pin is gold-plated, spring-loaded
Micro-USB port / charge: yes, charging current is unknown
Color: see photo below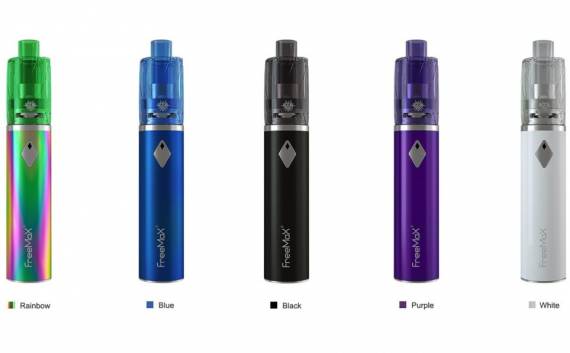 GEMM Disposable Tank
Hull material: stainless steel
Atomizer type: maintenance-free
Evaporators: 0.15 / 0.2Ω
Capacity: 2 / 5ml
Diameter: 25mm
Height: 42.6 / 51.6mm with drip tip
Connector: 510, pin gilded
Weight: unknown
Color: see photo below

Options
– GEMM 80W mod
– GEMM Disposable Tank 0.15Ω
– GEMM Disposable Tank 0.2Ω
– USB cable
– user manual
– warranty card

Complete tanks are disposable, they are made of plastic and look so-so. They are destined to refuel from above – the causal hole is covered with a silicone plug. The capacity is average, which can not be said about the TPD version.

Built-in evaporators can be different, but there will be only two options in the kit.

By the way, the manufacturer reports that the usual cotton in the latter is only 10% – the rest is "tea fiber".

The air intake from the bottom of the tank is two holes of a decent size. As I understand it, airflow adjustment is not provided.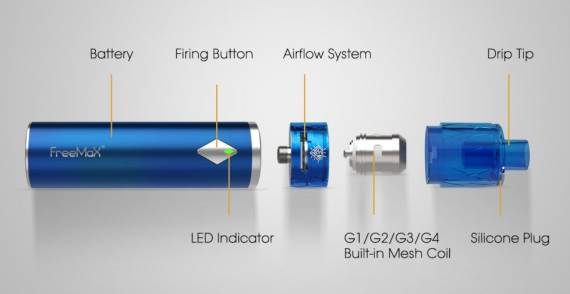 The pipe housing is made of stainless steel. The maximum landing margin was limited to 25mm.

The fire button is large, an LED indicator is built into it. In addition to its main function, it can change the output voltage. In total, three modes are provided – their approximate equivalent in watts is 40/60/80. The

built-in battery has a decent capacity, but only the time of its full charge has remained unknown. The causal connector is supposedly located on the opposite side of the fire button.