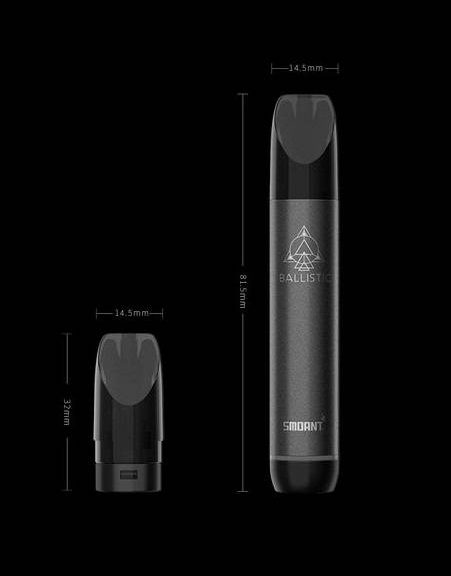 Smoant Ballisitc pod – vape pen with a huge selection of flavors
Smoant Ballisitc pod – vape pen with a huge selection of flavors
Smoant Ballisitc pod – vape pen with a huge selection of flavors
Gentlemen, our "vape run" continues – today we have passed the thirty-ninth line. Not sour we walked already, I will tell you. It's scary to even think how many new things we learned during this time. And it's scary because most of the new products that we had the honor to meet are "slag". Of course, I understand everything – behind each of them is someone's work, sleepless nights, a lot of time and nerves spent. But excuse me – the harsh market conditions do not spare anyone, we are not going to do this, and we – we say as is. Be original or die !!!
They reasoned, "complained" about life – now with a calm soul you can begin to get to know each other. Today, the company Smoant roamed, or rather, OPOD. And here there is an interesting point – this new product was launched by the manufacturer as a separate brand, which even has its own website and social networks. By the way, the device is very simple, so we'll go over quickly.
Smoant Ballisitc pod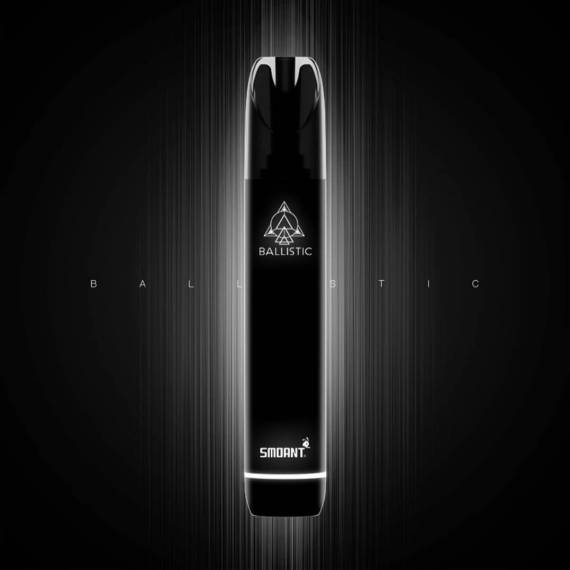 Dimensions: 81.5 x 14.5mm
Weight: 90g
Case material: plastic + stainless steel
Power: built 350mAch
cartridge Volume: 1.2ml
evaporator Resistance: 1.8Ω
Output Power: 5.6 – 7.6Vt
voltage range: 3.3 – 3.5V
mode:POWER
Protection: against low / high resistance, from overheating, from short circuit, from overcharging / overdischarge
Connector type: magnetic
Screen / diagonal: no
Micro-USB port / charging: yes, charging current 0.5A
Color: see photo below

Package contents (probable )
– Ballisitc mod
– USB cable
– user guide
– warranty card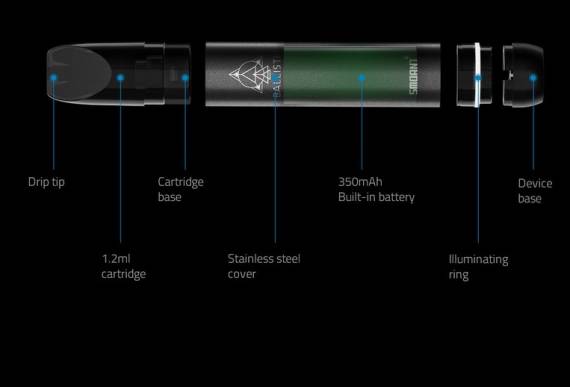 Uncomplicated appearance – this is the most common vape pen – the profile is rounded. Dimensions are quite compact.

In total, five versions of the performance were noticed, although the developers say otherwise.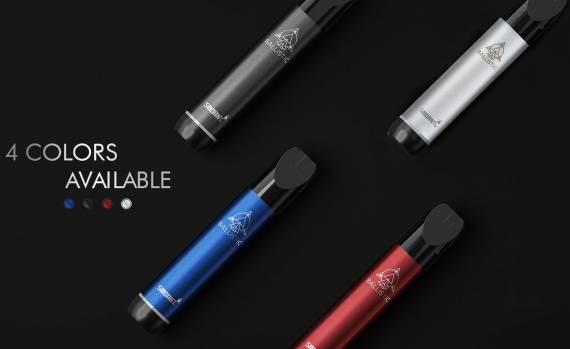 Replaceable cartridge of small capacity, the shape of the drip tip is flattened. Its fixation is magnetic.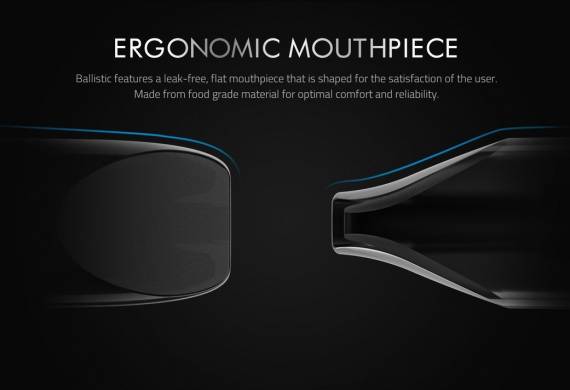 As I understand it, only pre-refueling options are offered for sale. And the tastes will be just darkness. The developers have collaborated with more than 30 manufacturers of ES liquids. As you understand, cartridges are sold separately.

The main body fit in a low-capacity battery, which, according to them, should be enough for a whole day. Well, yes, how can) True, the latter will be charged very quickly – a little more than half an hour. The causal connector settled at the bottom of the device.

Naturally, there are no buttons – the device is activated by tightening. At the very base you can see the LED indicator hoop.