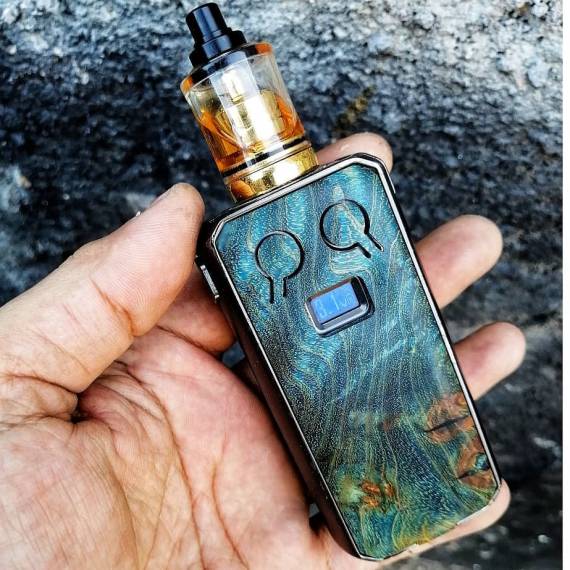 New Old Offers – Augvape DRUGA Foxy and Timesvape Ardent RDA
New Old Offers – Augvape DRUGA Foxy and Timesvape Ardent RDA
New Old Offers – Augvape DRUGA Foxy and Timesvape Ardent RDA
While the companies are puffing with might and main, serving only the "starting" segment, they completely forgot about the production of really interesting new iron products. The maximum that I managed to dig out is the new offers of devices already familiar to you. Today we will have a kit, so to speak, or a setup.
Augvape DRUGA Foxy
Details can be found by clicking on the link above.

This mod is perhaps one of the most common heroes in this section. It is rather original tailored, and it is currently very inexpensive, therefore, it doesn't take up relevance.
Dimensions: 93.5 x 48 x 27.5mm
Weight: 218g Shell
material: zinc alloy + plastic
Power: 2 x 18650
Output power: 5 – 150W
Voltage range: 0.5 – 6.5V Peak
current: 45A
Operating mode: POWER (varivatt, varivolt)
Supported resistance: 0.05 – 3.0Ω
Protection: against low / high resistance, from overheating, from short circuit, from incorrect polarity, from overcharge / overdischarge
Connector type: steel 510, brass pin, gold-plated, spring-loaded
Screen / diagonal: yes, 9.2 * 5.2mm
Micro-USB port / charging: no
Color: see the photo below
How we did not see this mod – with prints and with various geometric patterns, and in different cases, and even with pseudo wooden pa firs.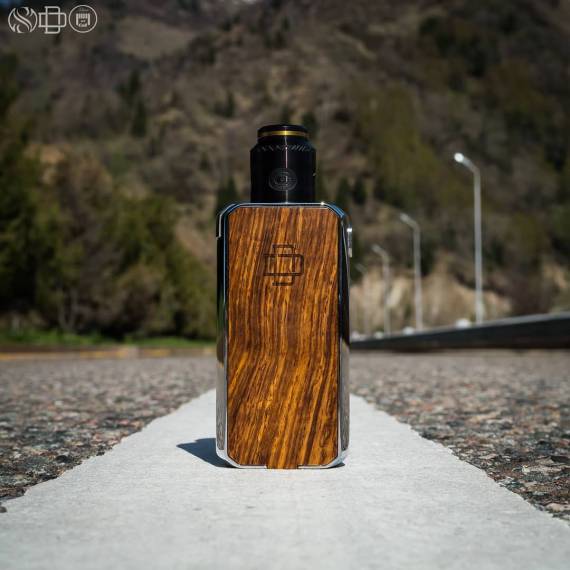 However, the developers only now came up with an idea that originally lay on the surface – it's even strange how they could forget about the ubiquitous resin.

At the moment, they showed us only two options, probably later there will be more.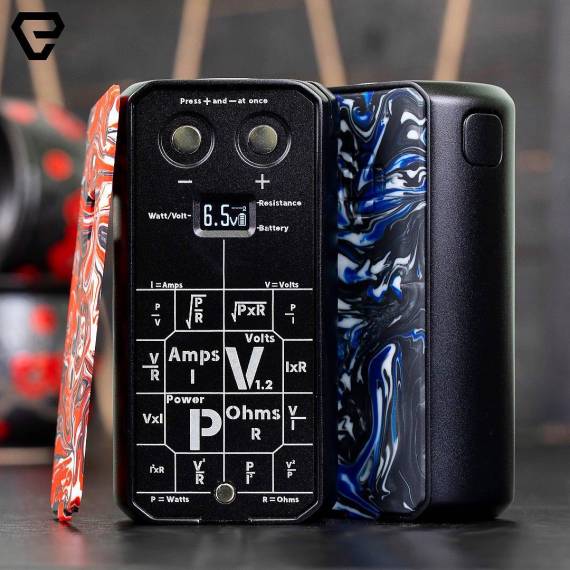 And for a snack, I have prepared for you a custom panel – with external buttons. Well, it's "ingeniously elementary," why the manufacturer's developers, who probably receive crazy salaries, did not think of it themselves.