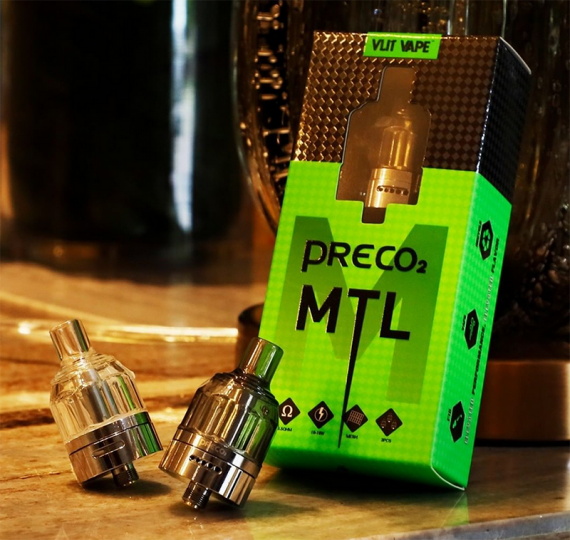 Preco 2 MTL by Vlit Vape
Preco 2 MTL by Vlit Vape
They added a bit of iron, although it approximately became similar to an atomizer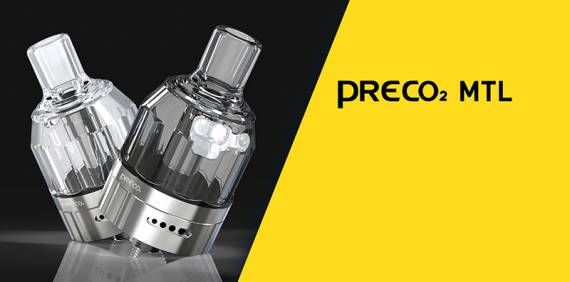 Good evening, dear vapers and connoisseurs of delicious electronic steam. I bring to your attention the next update of the atomizer from Vlit Vape. If you are well acquainted with the activities of the company, then you probably know about the first model of the Preco atomizer, which was an unusual device, so to speak. The whole quirk was that the atomizer was made entirely of plastic, every detail was made of this material, and to be honest, the vapers reacted with a misunderstanding to the developers, although there were a group of vapers who liked this model and were happy with everything. Whatever it was, after some time the company decided to work on the bugs, and today we meet with you the second model of the atomizer called Preco. Honestly, the company's base so far is poor, and they mainly work on cheap and massive projects that are primarily export-oriented. Their devices cost less than the average and today's model, which in our review is no exception. The second model at first glance, as it were, has not changed externally, but the plastic design was diluted with the presence of a steel base, or base, call it what you want. And so the second version was born, and what has changed in it, let's understand.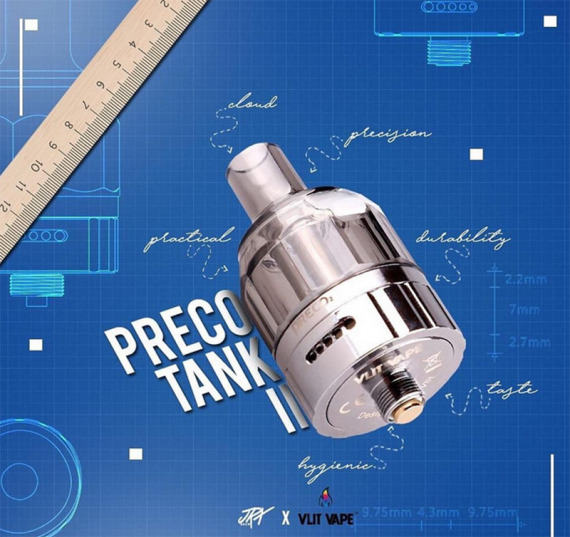 If you remember, then the first atomizer model was one-time, that is, you could use it until your coil has exhausted its potential and is not contaminated. The second version of the atomizer is a bit rethought. But for starters, I suggest you get acquainted with the packaging and with the contents, more precisely, look at the configuration of this device. The atomizer is delivered in a small cardboard box in black and green, through the transparent window you can see the atomizer itself, also on the cover you will find the name of the model with the mention that this is the second version. In the box, in addition to the atomizer (assembled), there are two more tanks, or evaporators, you can call it in any way, which are also called Mpods. Also in the box you will find a small instruction that you probably will not need, since the atomizer itself is very easy to maintain.
Like you do not twist, anyway, the addition of a steel base did not give a special appearance, the atomizer looked like a cheap disposable, and it remained that way. The upper part is made of plastic, the lower base is made of steel, this is all the basic elements of the design. The upper transparent part is used by you until the coil picks up the gariks. The diameter of the model is 24 mm, the height of the atomizer is 46 mm, the "dry" weight is approximately 39 grams, and the capacity of each tank is 3.5 ml.