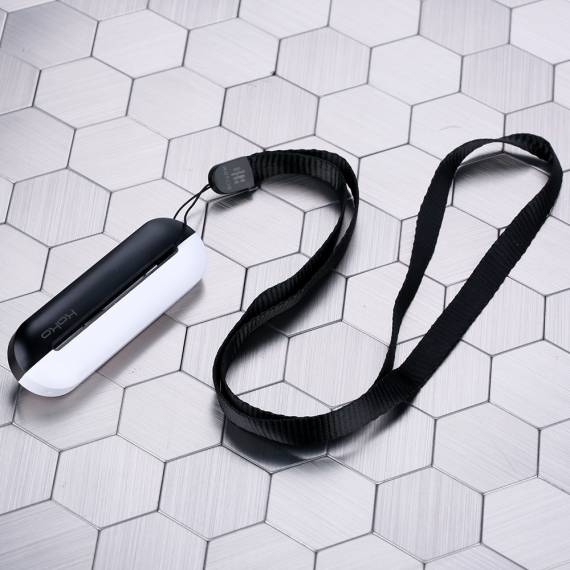 Hotcig Kako Pod Kit
Hotcig Kako Pod Kit
Hotcig Kako Pod Kit – two halves of one POD
I hope you have a good rest from AIO devices. So to speak, they strengthened their spirit and clarified their consciousness, therefore today, it was during the weekend, I decided to amuse you with the new creation of Hotcig. In general, the developers of this brand rolled out several all-in-one devices at once. However, fellow marketers are so "shameful" about their business that not one of them has yet appeared on the official website of the manufacturer.
Hotcig Kako Pod Kit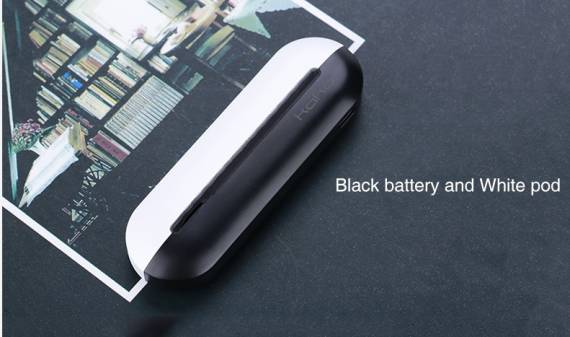 Dimensions: 85 x 26.5 x 14mm
Weight: unknown
Case material: plastic + metal
Power: built-in 420mAh
Cartridge capacity: 2ml
Evaporator resistance: 1.6Ω
Output power: unknown
Voltage range: constantly 3.4V
Operating mode: POWER
Protection: against low / high resistance, from overheating, from short circuit, from overcharging / overdischarge
Connector type: magnetic
Screen / diagonal: no
Micro-USB port / charging: yes, charging current is unknown
Color: only black and white

Package
Contents – Kako mod
– replaceable cartridge (preinstalled)
– lanyard
– USB cable
– user manual
– warranty card

The appearance of our guest is quite ordinary – it is a remnant devoid of sharp corners. A bit of decor – the contrast of colors took on its load. By the way, in addition to such a design, no other is provided. Dimensions are quite compact, however, in the middle palm, this is unlikely to disappear.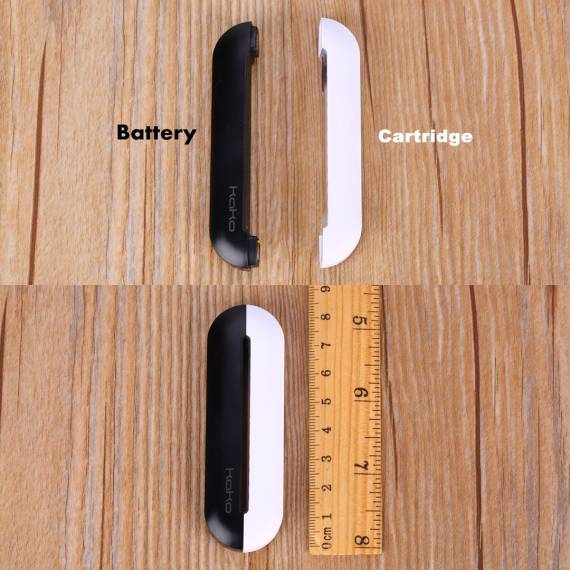 The device consists of two halves held by magnets.

Let's start with white – it's a replaceable cartridge. Its capacity is small, it is refueled from the inside – just remove the silicone plug.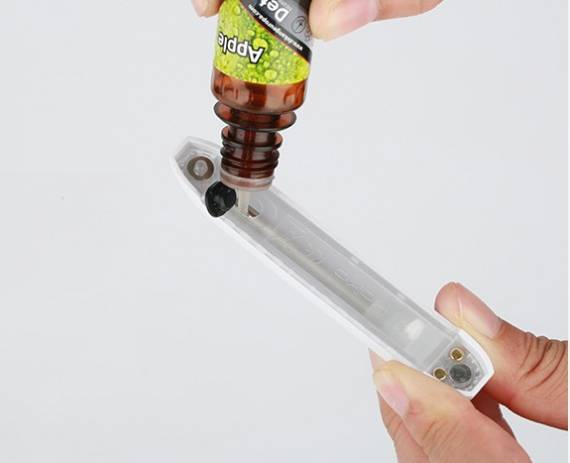 In the upper part are visible holes for tightening. The built-in evaporator with its resistance is naturally designed for liquids with a high content of nicotine, including saline.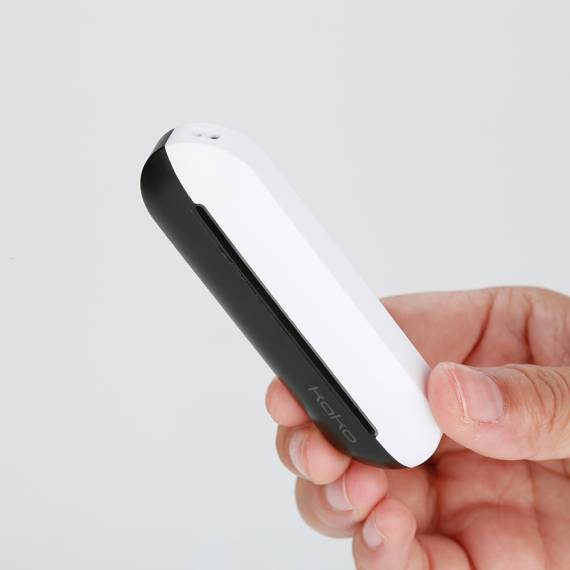 The "dark side" is the battery pack, however, the capacity of the built-in battery is small. Unfortunately, its charging current is unknown. The developers placed the connector for these purposes on the side of the device, closer to the base.

Also in the box you will find a lanyard for wearing AIO on the neck – and what a nice bonus.