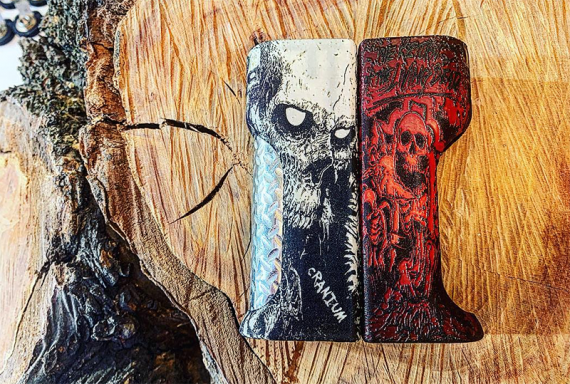 DNA75c board from Cranium Mods
DNA75c board from Cranium Mods
Monos Mod – a variety of choices and, of course, the DNA75c board from Cranium Mods
Again, I am glad to welcome all the vapers, residents and visitors of our information portal, where you can get a little more information for yourself regarding vaping devices, whether it's new from the world of vaping or news topics, here you will find a lot of interesting information if you are really interested in and love vaping, as real vapers love it. Something quite a while ago we did not look at mods in which manufacturers resort to using the latest generation motherboards. If we are talking about boards, the first thing that comes to mind is, of course, boards from a company from Evolv LLC. If it's difficult for you to immediately answer the question what kind of board goes out of the machine tools of this company, then I remind you that this company is developing one of the most stable motherboards called DNA, now I'm thinking about everything in its place. In fact, there are a lot of such mods, but you can see them so often in our stores today, and if there are mods, they are the same ones that are produced in bulk and have already had enough time for vapers, for example, the same Zerions . The mod with which I would like to introduce you today is interesting primarily for its huge selection of external design of the case, that is, the company offers a choice of vapers with a huge number of cases with different patterns and colors. Well, get acquainted, before us is a mod called Monos, from a little-known company Cranium Mods.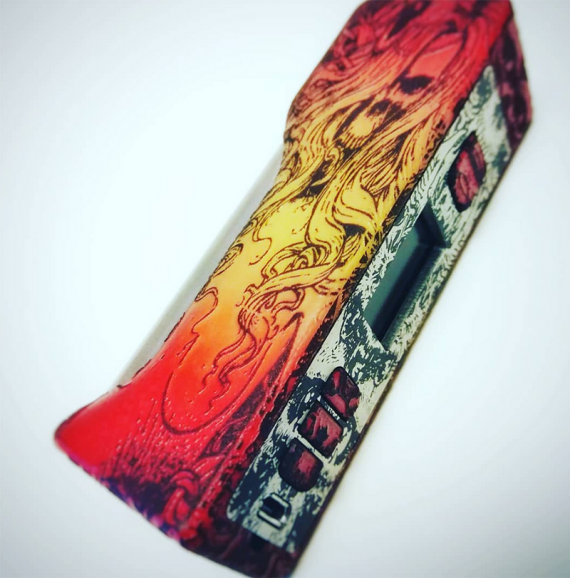 Probably, I was still wrong when I told you that this company is not well known, as these guys have quite interesting and diverse devices in their arsenal that may interest certain groups of vapers. And they certainly have their own group of fans who are impatiently waiting for new products from the guys. To begin, I suggest you get acquainted with the configuration and presentation of this device. Let's start with the packaging, the mod is packaged in a small size plastic case, on the cover of which the company logo is glued, exactly the same as you can see at the beginning of our review. The contents of the box are quite primitive, a couple of stickers, the mod itself and the warranty card with a unique serial number, name and date of manufacture inscribed manually.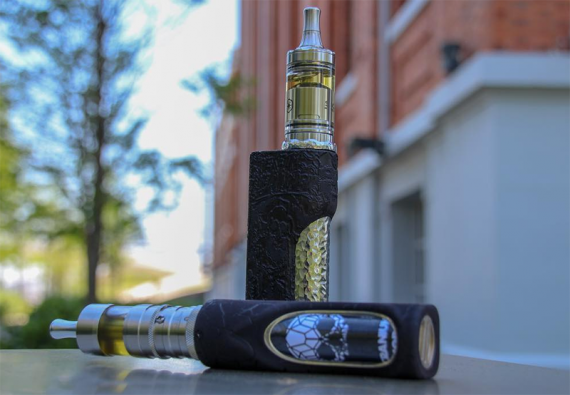 Well, now I suggest that you completely concentrate on the design and appearance of this device. Here everyone can find something for themselves, multiple drawings, and for some reason everything is again the same in dark themes, skulls and more, but I'm more than sure that this format will surely find its fan. Well, everything is standard, on one side of the case, there is a cut through which you can see the tube for the batteries, which you can pull out if necessary and stick the sticker that comes with it. At the top, the seat allows you to place atomizers up to the 24th diameter, and on the side edge there is an informative display and the main mod control buttons.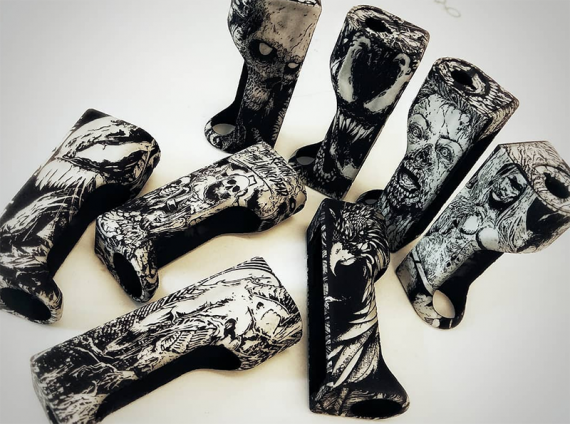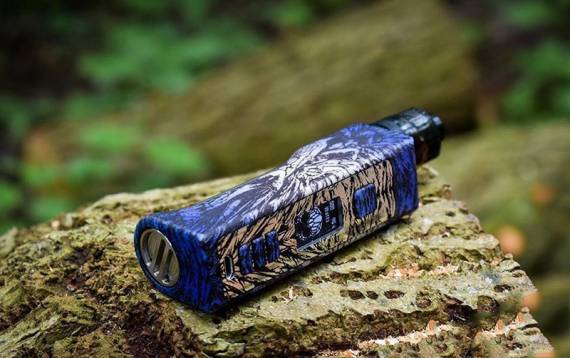 Well, and, of course, the main thing that vapers expect from mods is performance, believe me, if you have a mod running a DND board, you are already a happy owner of a high-quality and productive device. They immediately placed the latest generation DND board inside with the latest firmware and a color screen, this mod works from an 18,650 format-factor battery. At present, the price is not yet known, since the mod was just announced by Czech manufacturers.