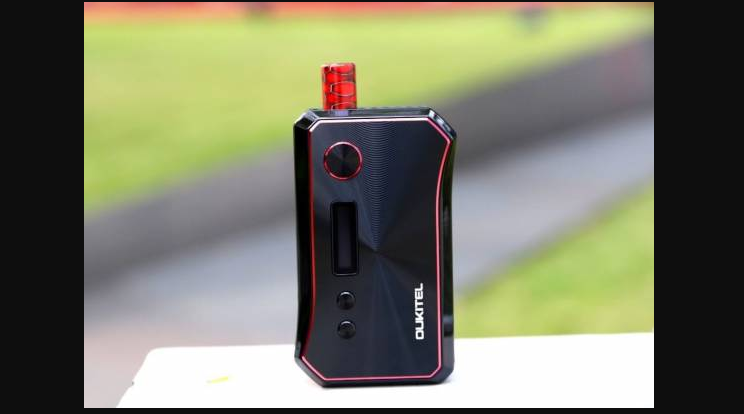 OUKITEL RAVO – "smartphone giant" does not want to concede
OUKITEL RAVO – "smartphone giant" does not want to concede
OUKITEL RAVO – "smartphone giant" does not want to concede
Today is declared the day of PODs, not simple, but regulated. So the devices are pretty serious. To warm up, we will get acquainted with the creation of a giant company of a manufacturer of gadgets. They, you know, also do not want to leave the race, and offer solutions in the spirit of modernity.
OUKITEL RAVO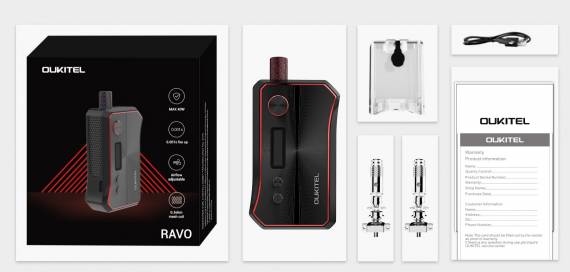 Dimensions: 80 x 45 x 24mm
Weight: 103g Case
material: metal + plastic
Power: 1 x 18650
Cartridge capacity: 3.5ml
Evaporator resistance: 0.3 / 1.4Ω
Output power: 10 – 40W
Voltage range: 3.3 – 4.2V Operation
mode : POWER
Protection:from low / high resistance, from overheating, from short circuit, from overcharging / overdischarge
Connector type: magnetic
Screen / diagonal: yes
Micro-USB port / charging: yes, Type – C, charging current 1A
Color: see photo below

Options
– RAVO mod
– replaceable cartridge (pre-installed)
– replaceable evaporators 2pcs 0.3 / 1.4Ω (one pre-installed)
– USB Type – C cable
– user manual
– warranty card

AIO looks pretty decent – the decor is at least. Variegated panels took on the whole load in this regard, and even then not in all versions. One calm design is still washed down. The form factor is not new, but the developers decided to diversify it with anatomical notches on the edges, which, in addition to the decorative function, will add decent ergonomics.

The dimensions are not all right – it seems to me that the developers cheated and indicated the physical dimensions without taking into account the protruding drip type. In short, count on stealth with this is not worth it.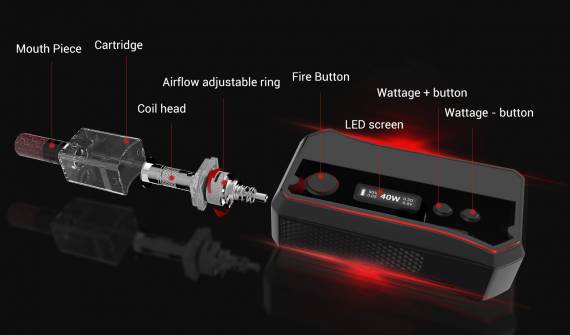 Drip type is removable, landing size is unknown. And even if it turns out to be the 510th, far from all instances will be able to land here, since the landing skeleton is quite long.

Replaceable cartridge of decent capacity, it is refilled on the side – the causal hole is covered with a silicone plug. Before this manipulation, you will first have to remove the side panel. In the same way, by the way, airflow control will be available – a ring at the base of the cartridge. There is a slot to control the level of charged liquid in the panel.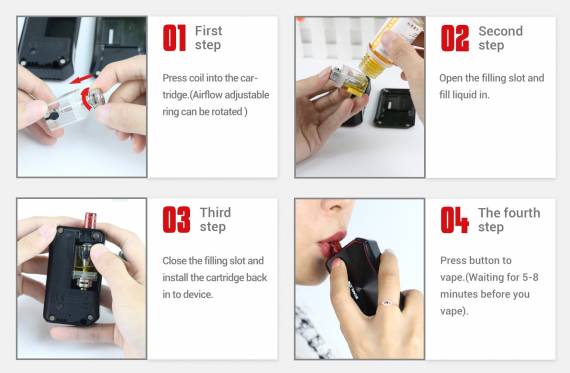 There are two types of replaceable coils, both of which will be included.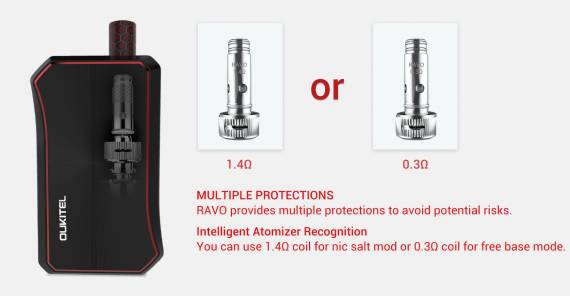 The main body boasts a full control panel. The fire button is small, but it is located favorably, below is a small monochrome display, at the very base of a pair of power adjustment keys in a decent range.

An external battery of a standard size 18650 is used as a battery, only developers have completely forgotten to tell how you can get to it. I'm even confused – only the second panel will also be removable. The Type – C charging connector flaunts at the front of the device, but you can't call a full charge cycle fast.

In terms of functionality, everything is standard – at the disposal of the future owner will be only a varivatt.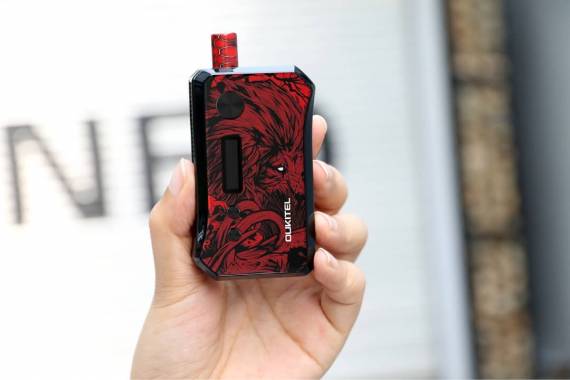 The price is currently unknown. Novelty has not yet appeared in any well-known online shop.