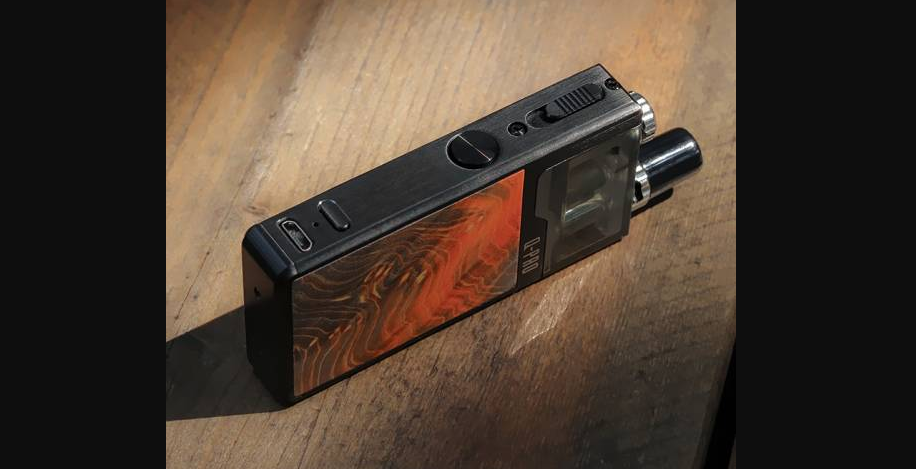 Lost Vape Q-PRO POD KIT – now omnivorous, and even with power adjustment
Lost Vape Q-PRO POD KIT – now omnivorous, and even with power adjustment
Lost Vape Q-PRO POD KIT – now omnivorous, and even with power adjustment
Second on the agenda will be the creation of Lost Vape. This is the second orion in the budget Q series and the fourth in the entire line. However, now he has completely lost the Orion subscript, but has received unprecedented versatility. I will tell you about this a little later.
Lost Vape Q-PRO POD KIT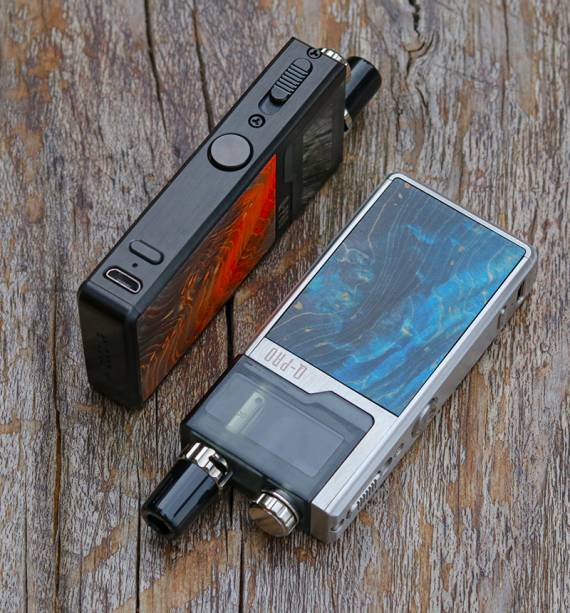 Since our hero outwardly is an almost complete copy of Orion Q (Quest) , familiar to you earlier, I will focus only on striking differences.
Dimensions: 93 x 37 x 13.5mm
Weight: 87g Case
material: zinc alloy + plastic / stabwood
Power supply: built-in 950mAh
Cartridge capacity: 2.0ml
Evaporator resistance: 0.25 / 0.5 / 1.0Ω
Output power:8 – 24W
Operating mode: POWER
Supported resistance: 0.1 – 5.0Ω
Protection: against low / high resistance, from overheating, from short circuit, from overcharge / overdischarge
Connector type: magnetic
Screen / diagonal: no
Micro-USB port / charging: yes , charging current 1A (likely)
Color: see photo below

Options
– Q-PRO mod
– replaceable cartridge (pre-installed)
– replaceable evaporators 2pcs 0.5 / 1.0Ω (one pre-installed)
– USB cable
– lanyard
– user manual
– warranty card

Appearance has not changed at all – Orion asked this form-factor, which has become fashionable, to whom, if not for himself, is to support him. Dimensions by the way are also unchanged, like all members of the family.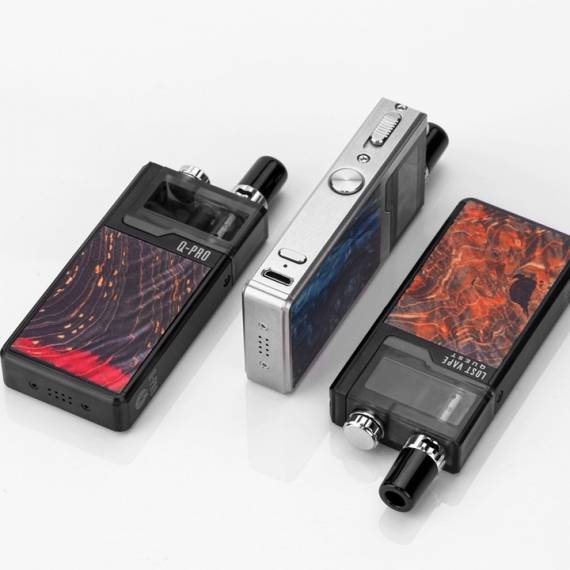 However, now even the budget versions will be dressed in stabwood. So to speak – affordable luxury.

And again, developers from the start offer a huge number of designs – there is nothing left but to say "bravo".

The main difference from the first version, of course, will be replaceable evaporators. Two types of them are offered in the kit at once – regular and on the "mesh version". Replacement is made from below, first you have to twist the holding coil drip type.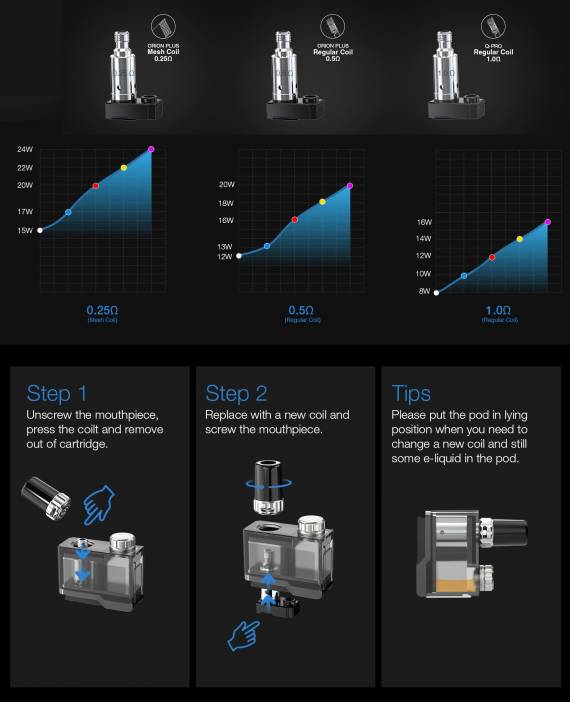 Moreover, the best news is that this new product will be able to digest all the cartridges available to the manufacturer with built-in coils and individual evaporators. The developers even left a hint for this case.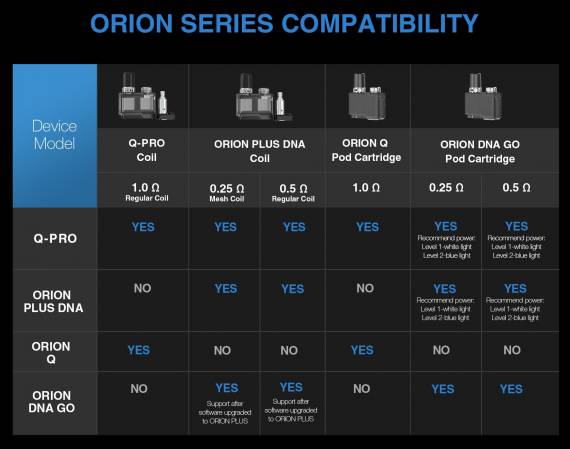 The airflow adjustment has not changed – the swivel ring is on the drip type – the spill design has been saved.

The control panel has remained almost unchanged. However, another advantage-difference is the output voltage adjustment key. And now – lo and behold – the developers have provided as many as five modes to choose from – like the older model on the DNA go chipset. Is this not happiness?

The capacity of the built-in battery has not changed, presumably the charging current has not changed either. The causal connector has not changed residence.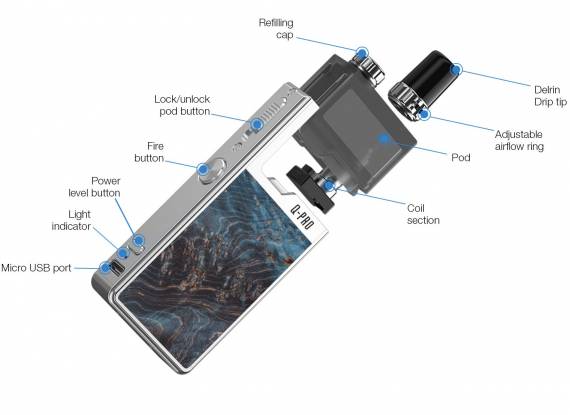 As a bonus, a branded lanyard will be included.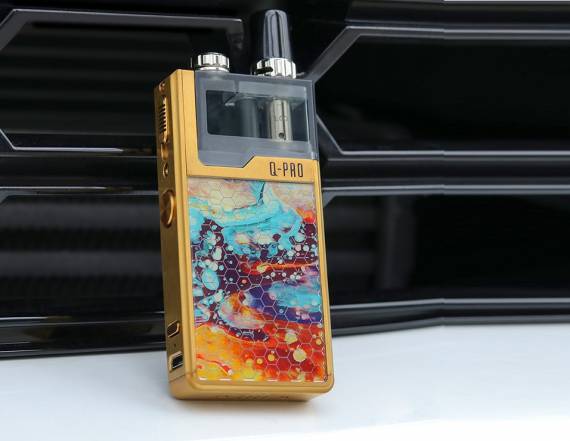 I have not yet found a sane price tag. Most likely, the fact that the release took place just the other day and the novelty simply did not have time to go to the shelves is visible to everyone.