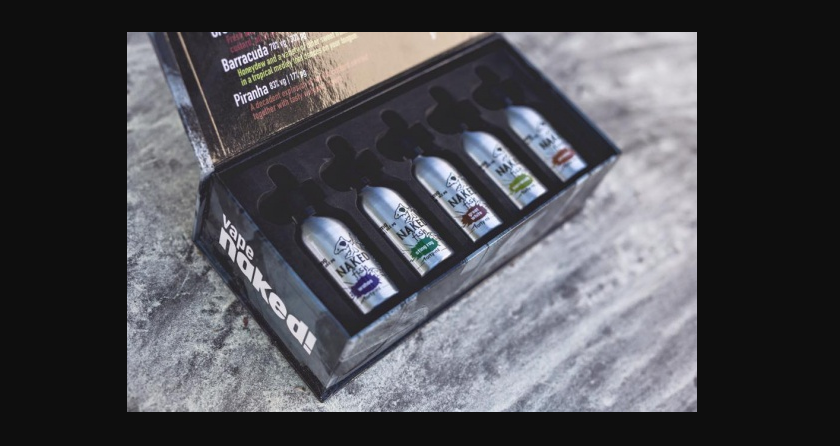 Naked Fish – liquid in an aluminum can
Naked Fish – liquid in an aluminum can
Naked Fish – liquid in an aluminum can
It has long become clear to me that faster than the market for e-cigarette liquids in the United States, only the Chinese produce clones for devices. While mod building was concentrated mainly in Los Angeles, California is the birthplace of most premium fluids. For example, from there come the popular liquids Ripe Vapes , Epic Juice and, of course, probably the most recognizable mixes from The Standart Vape .
All these companies have been around for quite some time, and have already managed to gain a foothold in the market. Today I want to talk with you about a very young company whose products have only recently become available in US online stores – Naked Fish.
A new drop in the ocean that made a big splash– so say the creators of liquids.
Naked Fish attracts attention primarily with the appearance of the bottles. Well, who will look in the direction of boring glass bottles when this aluminum miracle stands nearby?
Premium liquid also shows the volume of the bottles. Only 40 ml bottles are available to the buyer. Apparently this is not a royal case in 120 ml I want to pour!
In the production of liquids, vegetable glycerin, a food grade propylene glycol, which is also kosher, is used. Another advantage of these fluids is that nicotine, which is used in fluids, has received FDA approval.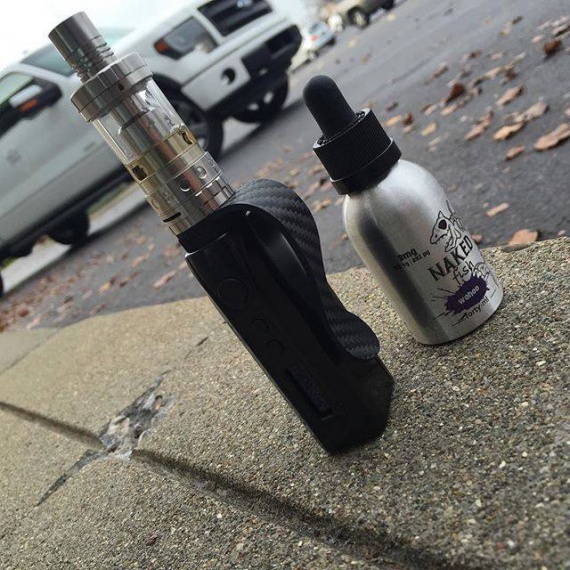 Naked fishCreated for modlers using mods. The manufacturer recommends that to achieve the maximum effect of soaring use devices of the "pro" level, nobody thought of its owners and owners of various sets for beginners.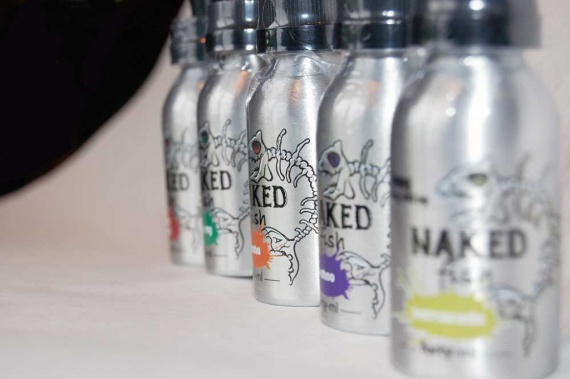 Each mix was thought out separately from others and has its own PG / VG ratio. In total, the collection presents five tastes.
WAHOO is a rather complicated mix. When you tighten, the taste of cereals comes to the fore, after you feel them, a light vanilla cream comes into play, the task of which is to make your exhalation as sweet as possible.
PG / VG – 29/71.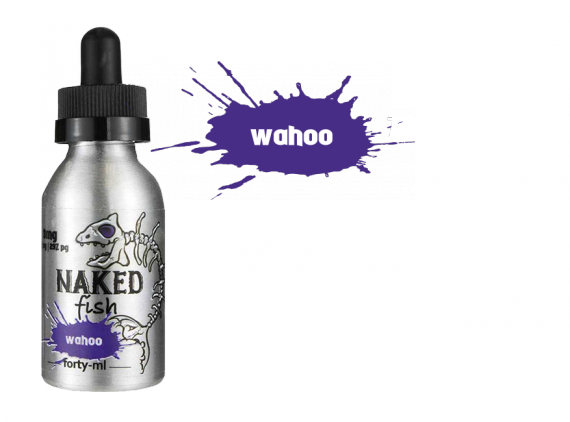 BARRACUDA– The description of this mix at first may be disappointing. Almost every manufacturer has melon-flavored liquid, but according to US vapers, Naked Fish made one of the best. The honey melon taken as a basis and tropical fruits will literally dance on your taste buds.
PG / VG – 30/70.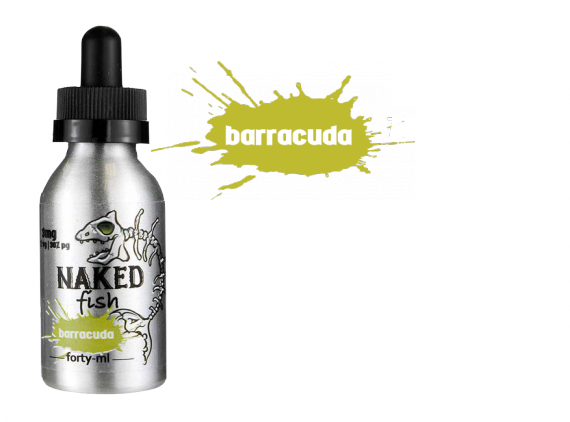 GREAT WHITE – a very unusual taste in my opinion. First, they will let you enjoy the taste of crispy cake, and only after that, you will get a delicate lime pie.
PG / VG – 16/84.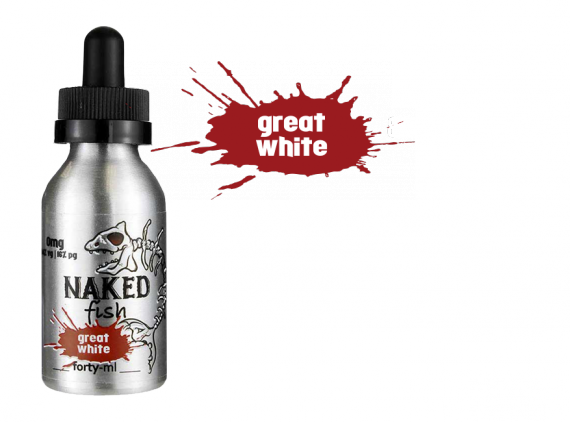 PIRANHA – despite the formidable name, the mix is ​​quite harmless, rather even affectionate. Vanilla crepe in combination with whipped cream.
PG / VG – 17/83.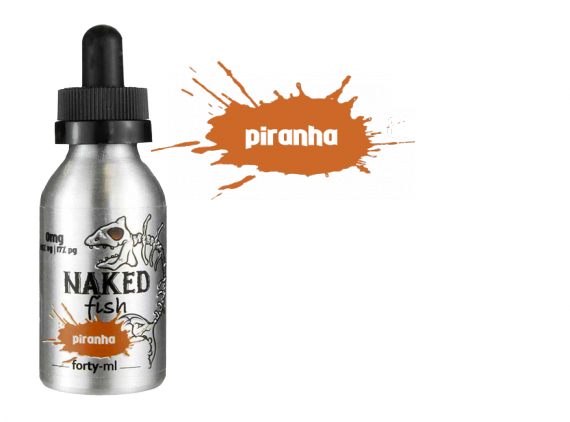 STING RAY– Assorted berries mixed with peanut butter and vanilla. In addition to all this, add nuts and finally drive your receptors crazy.
PG / VG – 32/68.
The volume of the bottles is 40 ml.