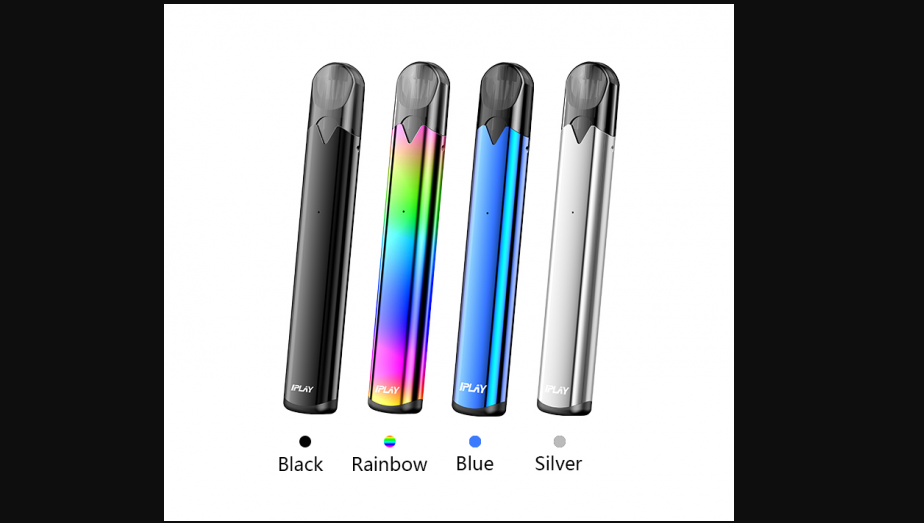 IPLAY Mic Pod System – for those who want to try electronic steam
IPLAY Mic Pod System – for those who want to try electronic steam
IPLAY Mic Pod System – for those who want to try electronic steam
Good evening, dear vapers and connoisseurs of delicious electronic steam. Here we are getting acquainted with another useless product, which is designed for vapers and is an electronic cigarette, but in fact it is not at all. An electronic cigarette is already a hardcore concept for a modern vaper, and similar devices are simply pass-through options that are often left behind, and those vapers who at least once in their life changed their spirals in atomizers independently, installed and experimented with new powers for different resistances. Well, okay, if the market "feeds" a product of this kind, it means someone is buying, and someone is interested. There are more and more companies every day, but there are fewer sensible and suitable devices, and often such campaigns, like our company that provides its product, they often disappear without lasting more than a year. So, before us is the fruit of the developers from IPLAY, you probably have not heard about its existence, just like I have until today. The device received a simple name – MIC, just it is the main character of our today's review.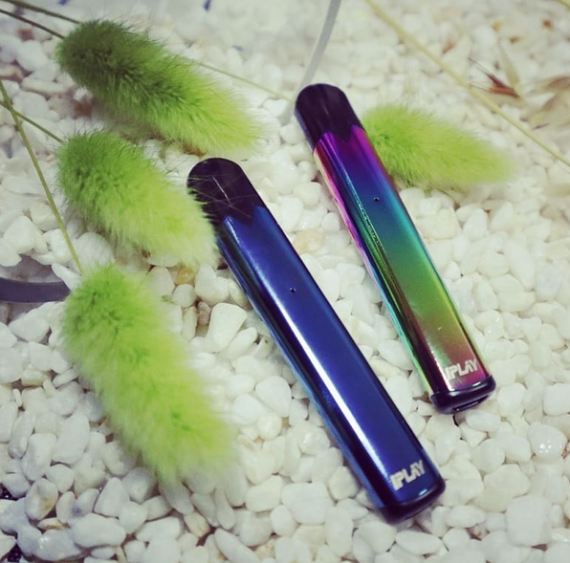 What can I say about the presentation. Usually this is a Chinese product, the packaging of which is immediately discarded after being printed. A small cardboard box, tastelessly shaped and not carrying anything interesting with multiple warning and restrictive inscriptions on the box lid and listing the main characteristics on the far side. In the box, in addition to unnecessary instructions, you will find the battery pack itself, two cartridges and a cable for quick recharging of the device. It's not worth stopping here, and there's nothing more to talk about.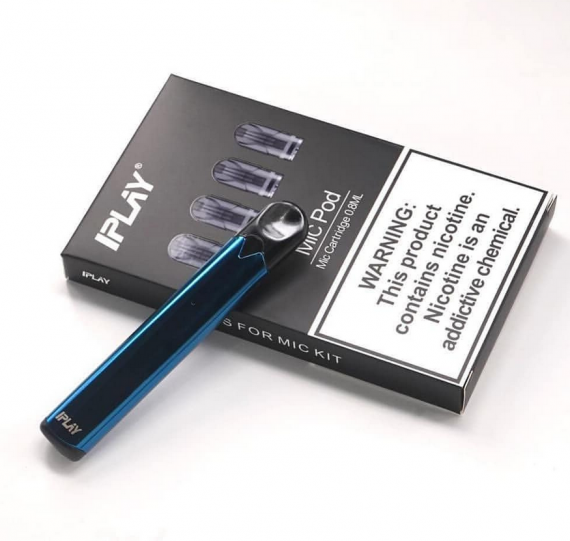 We turn to the appearance, which, for sure, does not cause any emotions, such devices are just a huge number in the modern market and you will not even surprise anyone with rainbow colors. The company offers a choice of only 4 color options for the design of the case, poorly, not enough, some have more than a few dozen, but here only 4 colors. The device is compact, like most similar devices from competitors. The dimensions of the device are 86 x 14 x 8.6mm. In the lower part there is a port for charging the device, in the middle of the case there is a small LED indicator, well, that's all that can be distinguished from the design. Also below you see a small inscription of the name of the manufacturer.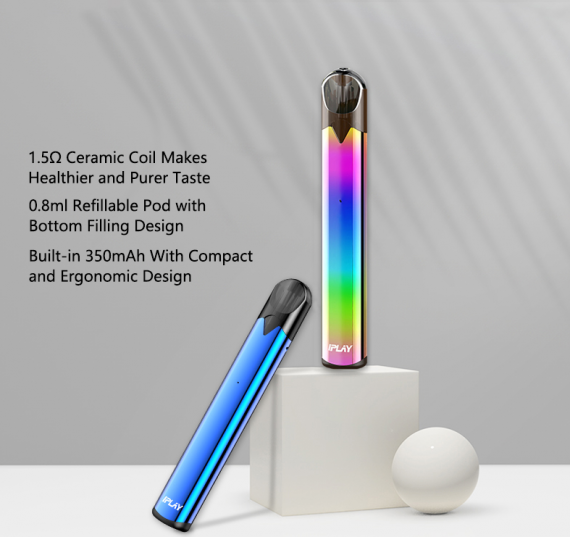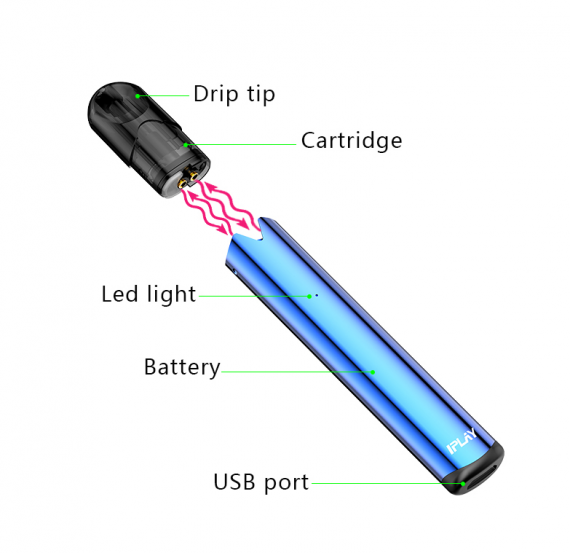 Specifications. Everything is simple, the built-in battery with a capacity of 350 mAh is located inside the case, the complete cartridges can hold approximately 0.8 ml of liquid, they have evaporators with a resistance of 1.5 Ohms, ceramic evaporators. The maximum output voltage is 3.7 volts. A set of cartridges of 5 pieces costs about $ 12. The price of a kit with two cartridges is $ 31. Dense and tasty for everyone and as much as possible, and may steam come with you!