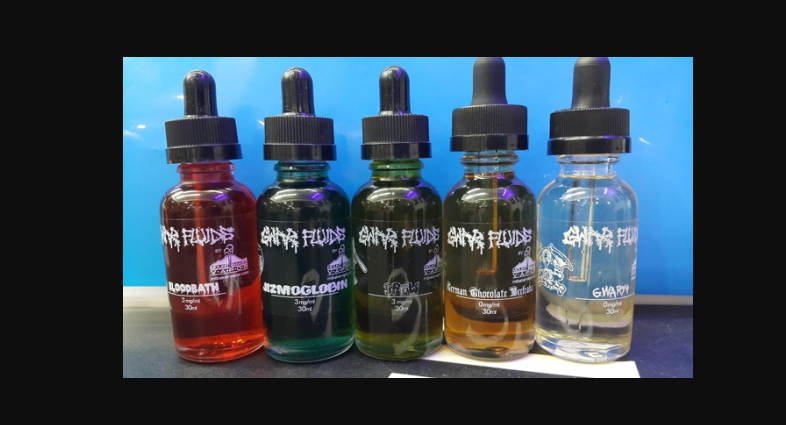 GWAR Fluids – all the same Mt Baker Vapor, but marked Premium
GWAR Fluids – all the same Mt Baker Vapor, but marked Premium
GWAR Fluids – all the same Mt Baker Vapor, but marked Premium
Good day, dear steam workers, today we will tell you about a special line of premium liquids from Mount Baker Vapor , which received independent production from the main line. And this series is GWAR Fluids. Saturation of taste and mixes of various components are ideally selected for maximum steam enjoyment.
An important distinguishing feature of the liquid series, which automatically classifies the entire series as premium liquids, is, of course, packaging, presentation and price range. Liquids are supplied in 30 ml glass bottles with a dropper. Also, on each bottle, brand affiliation with the series and the constituent components of each individual taste are visible.
If the standard flavoring aromas totaled more than a few dozen different variations, then the premium series includes 5 aromas, of which 3 are the most popular and are sold monthly in thousands of batches in different parts of the globe.
The content of the main components of liquids is 50 to 50 PG / VG, respectively, in wholesale and retail sales fortresses from 0 to 24 mg / ml are available.Given that these are premium class liquids, we say right away that the price is pretty reasonable – $ 11.
Bloodbath E-Liquid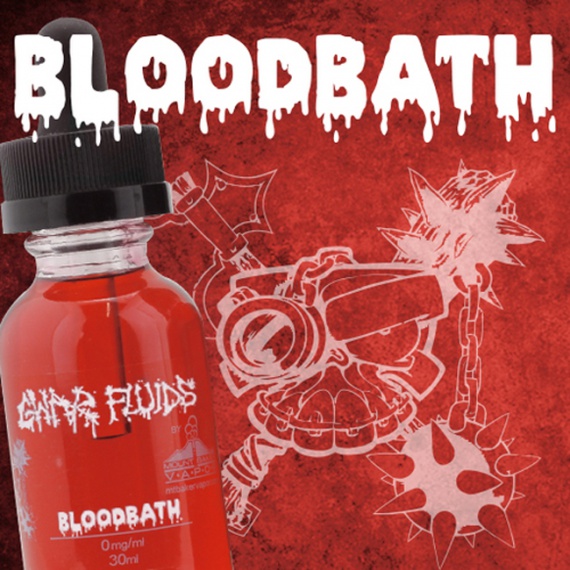 This fluid, today, is the hallmark of the series. It is described by the manufacturer as a unique tropical mix of exotic fruits. The liquid has a red color and a pronounced aroma. Also, this liquid is available without dyes in a transparent form.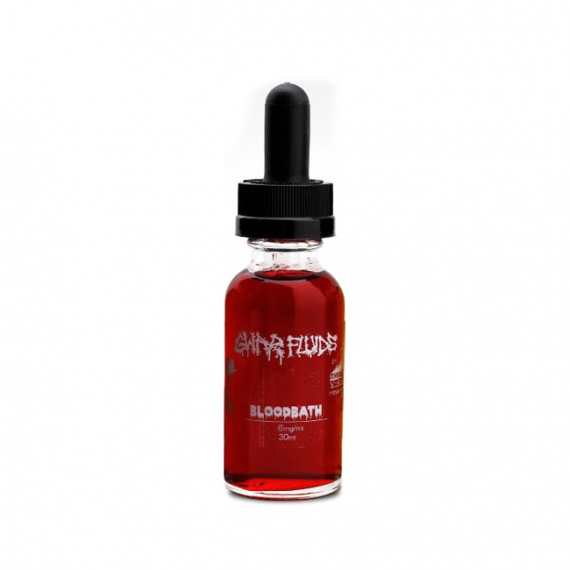 The first sensation after the tasting is a reminder of the Hawaiian punch. At first, the taste is pungent and spicy, which resembles a cough syrup with a cherry flavor. After some time, the taste opens and sweet notes surpass the bitterness and sourness, which is felt initially.
A blow to the throat during a tasting with a content of 12 mg / ml is certainly acceptable and palpable. Steam is produced at the same level as all standard liquids with a PG / VG content of 50 to 50. The only drawback is that if you steam, a liquid with a dye is not recommended for you to use atomizers with polycarbonate flasks.
GwaRy4 E-Liquid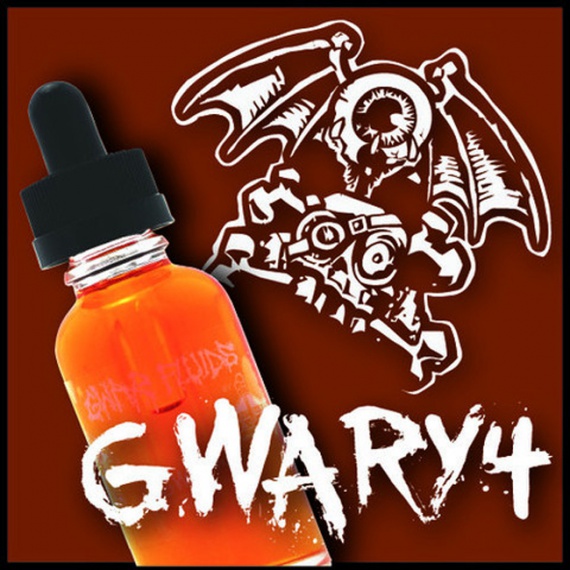 Today, any self-respecting manufacturer of electronic cigarette liquids understands that the most common flavor on the market is Ry4. Each manufacturer presents his own vision of this taste, but the basis is always the same – caramel and tobacco. GwaRy4 is an incredibly vanilla scent. Before giving a description, the fluid was tested for a week.