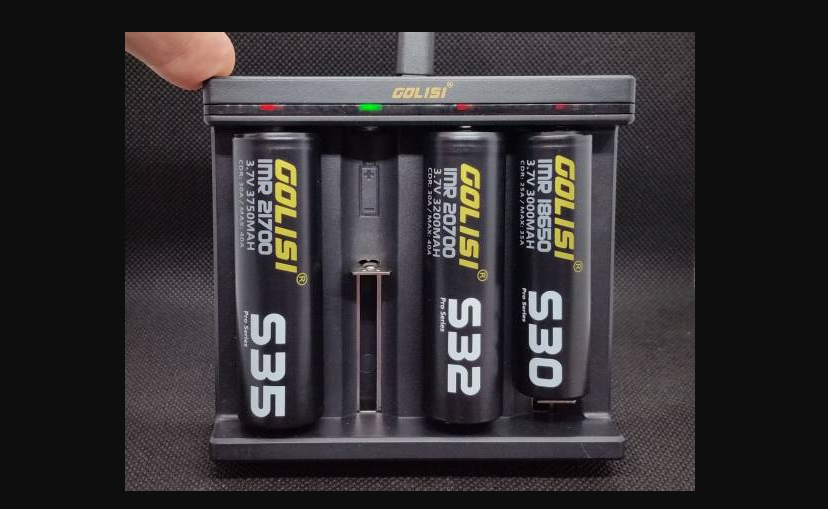 Golisi Needle 4 Charger and Golisi S4 Charger
Golisi Needle 4 Charger and Golisi S4 Charger
Golisi Needle 4 Charger and Golisi S4
Testing the chargers from the relatively new Golisi brand took me a little longer – I didn't have time, then more interesting new items didn't give me access to these models. However, I still prepared a short opus in their honor. Naturally, it will be presented by the absolute layman, without technical details – only impressions.
Golisi Needle 4 Charger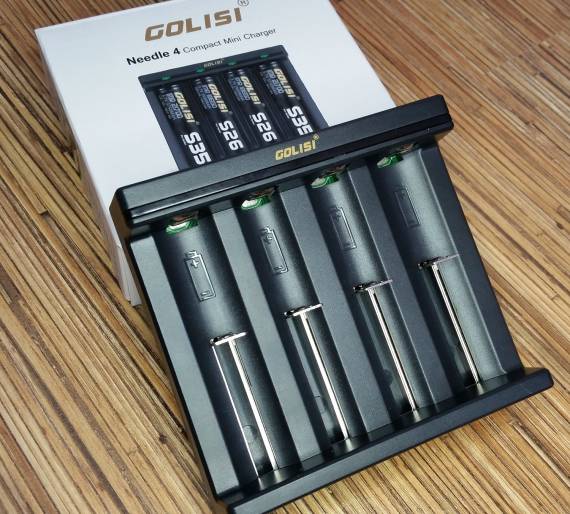 Dimensions: 103 x 93 x 30.5mm
Weight: 105g Case
material: ABS plastic (heat resistant)
Number of slots: 4
"Input": DC 5V / 2A
"Output": 0.5A per slot permanently
Supported batteries: 18650 , 26650, 20700, 21700, 18500, 18490, 18350, etc.
Protection:from overheating, from short circuit, from incorrect polarity, from overcharging
Screen / diagonal: no
USB micro port / Power Bank function: yes / no
Color: black

Options
– Needle 4 Charger
– USB cable
– user manual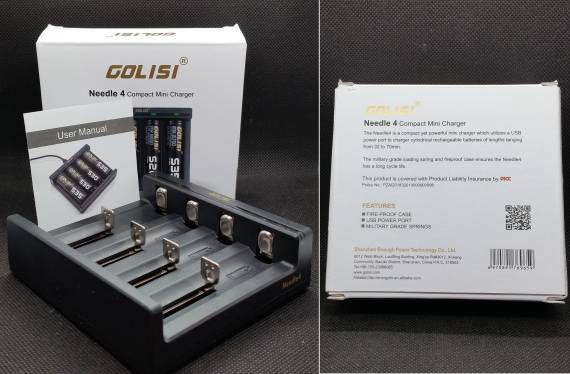 The appearance of the first experimental subject is normal, and rather, the most common. The plastic is pleasant to the touch, not prickly – I specially dropped the memory a couple of times. It is executed quite decently, with dignity.
The negative contacts are very spring loaded, the developers promise a range of working height of the batteries from 32 to 70 mm (in fact, the height is another couple of millimeters more), the situation is similar on the second charger. The slots are quite wide – even two neighboring batteries of size 21700 do not interfere with each other. On the back there are small legs with anti-slip pads, there are no ventilation holes.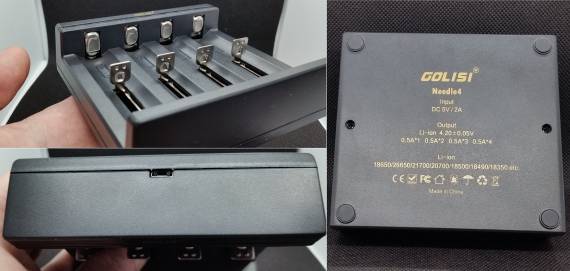 There is no power supply in the kit – only the cable – therefore, you will have to use your own. At the end is a USB micro connector. As far as I understand, this is a single-channel memory – that is, all channels, regardless of how much is set to charge the batteries, give a current of 0.5A. Moreover, the instance supports all the most popular sizes.
Four indicators are responsible for the feedback, which will notify the owner of the end of the charging cycle.

The charger was quite decent – a kind of simple option without overpaying for the display and other unused crap. For myself, I defined it as a hiking option – he travels with me in cars and trains, but I would not dare to carry it on myself, although it is not heavy. However, the manufacturer has a more interesting option for me – two slots. This is exactly the format I consider ideal.