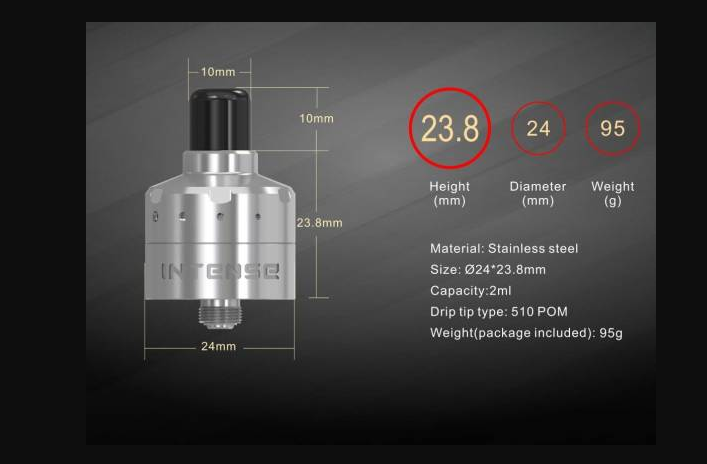 Damnvape INTENSE MTL RDA – do you want a cigarette drip on the grid?
Damnvape INTENSE MTL RDA – do you want a cigarette drip on the grid?
Damnvape INTENSE MTL RDA – do you want a cigarette drip on the grid?
We start the day with a very interesting novelty, which can safely be called innovative. It is gratifying that once again the developers from Damnvape lit up. I have a feeling that these guys are not without reason so experienced and ready for all kinds of experiments. So this time they offer the MTL market a grid on the grid. Are you intrigued? – I'm not less …
Damnvape INTENSE MTL RDA

Case material: stainless steel Atomizer
type: RDA
Capacity: 2ml
Diameter: 24mm
Height: 33.8mm with drip type
Connector: 510, pin is gilded
Weight: 95g
Color: see photo below

Options
– INTENSE RDA
– additional dome
– 2pcs mesh
– screwdriver key
– spare origins
– spare screws
– squonk pin
– user manual The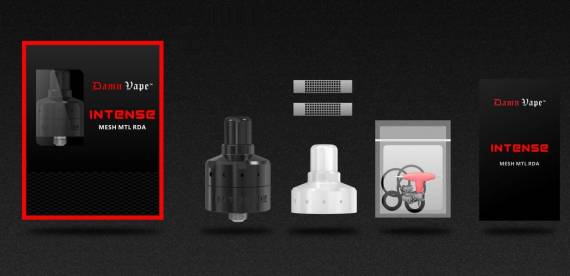 exterior of our hero is rather peculiar – this is a very small thing with a drip type protruding from the case. On the sidewall is a traditional logo. In general, the appearance is modest, but with a touch of personality and originality – interesting. The color palette is standard, except that it was diluted with a blue color. With the declared weight, not everything is clear, most likely the developers were mistaken. If not, then this is not very good news.

Drip type 510th – on cigarettes in no other way. It is probably made of delrin. He sits in the dome, which in turn is responsible for adjusting the airflow. In total, the developer provided four air inlets of different diameters. Moreover, after them the stream is divided into three channels. The kit will also include a plastic version.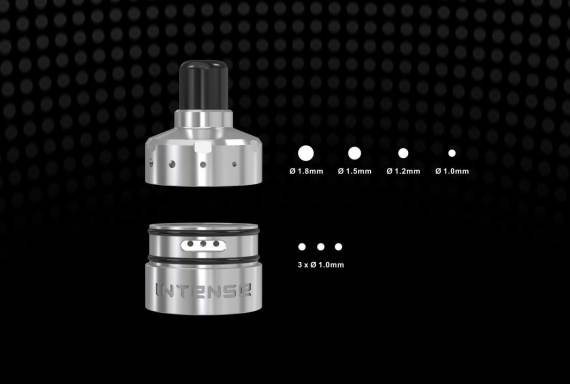 Well, now the highlight of the program is the soundboard.
As you can see, it is, as it were, dishonest. It is designed to fix one grid with two pressure plates.

Accordingly, it is blown from the side, for this, by the way, the air flow is crushed by three channels. It's not known whether this will benefit cigarette properties. Here you only need to try.

As I understand it, cotton wool just fits behind the net – on the opposite side. Then the developers prepared another chip – a cotton thickness control system. Behind the grid, one more pressure plate is visible, by rotating the screw inside it, it either approaches or moves away from the grid. I don't know why such a maneuver is needed, probably, it will be understandable only in practice.