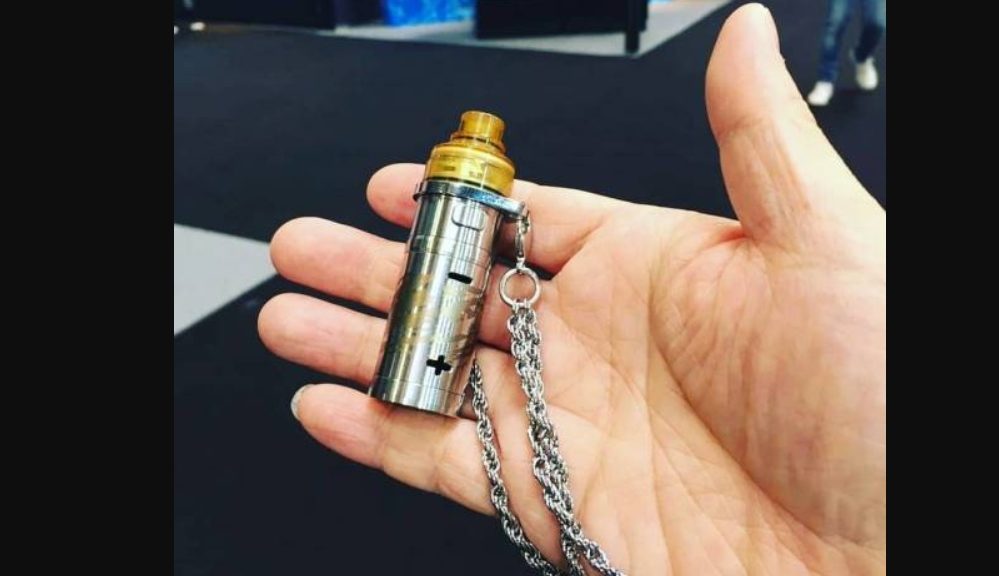 Cool Vapor Takit Mini Kit – an affordable stealth kit
Cool Vapor Takit Mini Kit – an affordable stealth kit
Cool Vapor Takit Mini Kit – an affordable stealth kit
Following his twin-company, Ultroner, the Cool Vapor brand also decided to take advantage of the stealth kit. The vision of the subject of these guys is fundamentally different, so the price tag is very different. Let's get acquainted with a nice summer set.
Cool Vapor Takit Mini Kit

Dimensions: 48 x 22mm (mod only)
Weight: 45g Case
material: stainless steel
Power: 1x 18350
Output power: up to 30W
Voltage range: 3.3 – 4.2V
Operating mode: POWER
Supported resistance: 0.5 – 3.0Ω
Protection :Low / high resistance against overheating, short circuit, reverse polarity, overcharge / overdischarge
Connector Type: Steel 510, pin gold-plated, spring-loaded
screen / diagonal: No
Micro-USB port / charging: no
color: only steel
Components
– Takit Mini Kit
– 2pcs hex wrench
– spare screws
– spare origins
– chain
– beauty ring
– squonk pin
– user manual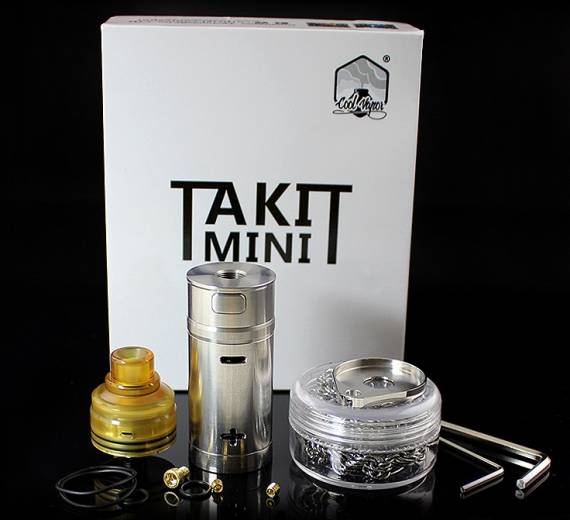 The set looks original. Firstly, it is worth noting the combination of materials, and, therefore, colors. So the mod is offered only in steel, while the drip is equipped with a plastic dome. In general, we can say that all this economy is in harmony side by side.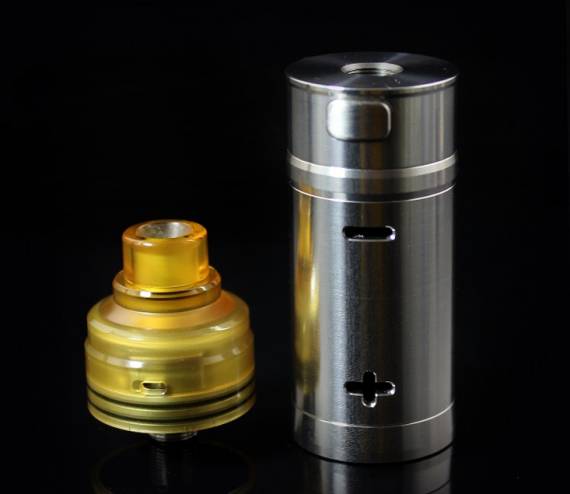 Dimensions, naturally tiny, you even need to count on stealth, and not that you can.

There is little information about the complete drip, the only figure that appears is 22mm – such is its diameter. For blowing answer two symmetrically set holes.

The standard single deck sound deck. The capacity is frankly none – but there is a squonk pin.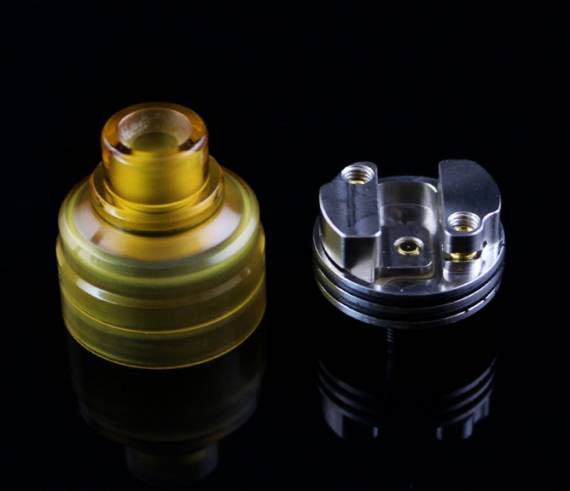 Pipe moderator can accept atoms up to 22 mm in diameter, inclusive. Immediately below the non-hybrid connector you can see the control chipset. It seems that he is already familiar to us in the eyes – as you see, he is executed on two mosfets.

The pipe is medium in thickness; battery polarity tips simultaneously serve as ventilation holes. The fire button is small, but quite convenient.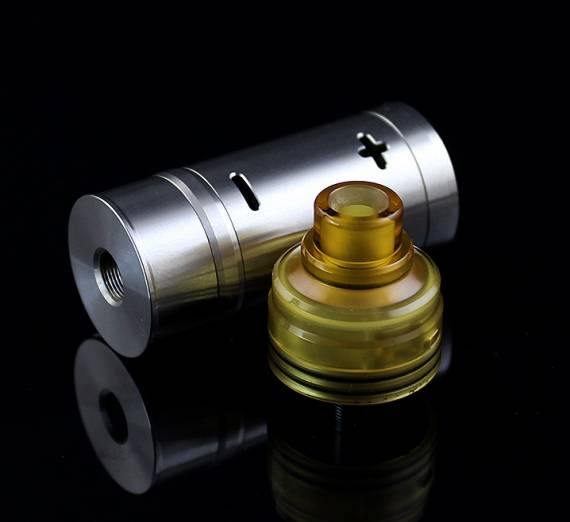 The battery compartment cover is on the thread, however, there is no risk. As a battery, only a smaller format – no extension cord is available.