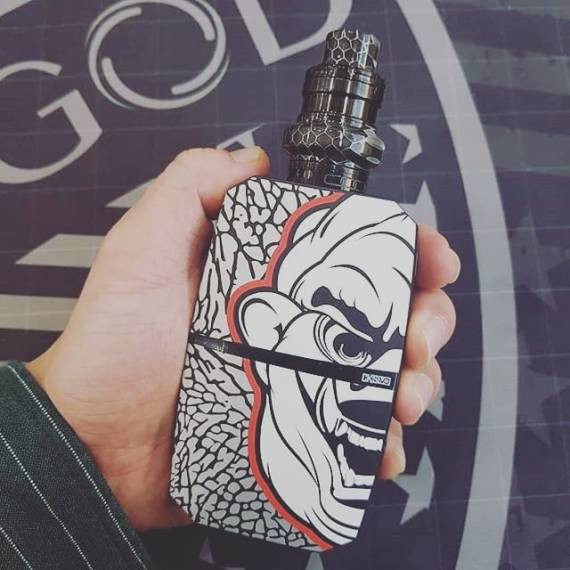 CKS Icon V2 – Faster, Higher, More Powerful
CKS Icon V2 – Faster, Higher, More Powerful
CKS Icon V2 – Faster, Higher, More Powerful
Recently, the CKS brand is right on the beat. Either they are silent for six months, without giving signs of life, or they roll out several new products in a row at once. Well, it only makes us feel better. Moreover, the developers were not particularly bothered – in fact, they redid the first version of the boxing mod. Although, on the other hand, remaking is even more difficult than creating from scratch. Until we were sucked in by pseudo-philosophical quagmires, I propose to start acquaintance.
CKS Icon V2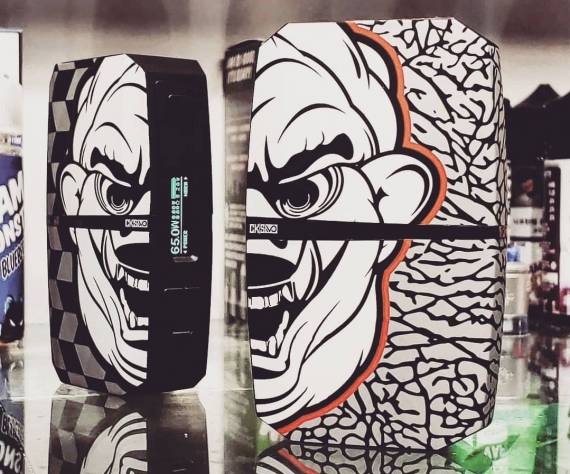 Dimensions: unknown
Weight: unknown
Case material: plastic + aluminum alloy
Power: 2 x 18650
Chipset: VO Chip
Output power: 5 – 240W
Voltage range: 1.0 – 8.4V
Operating mode: POWER, TC (NI200, SS, TI), BYPASS
Temperature range: 200 ℉ – 600 ℉ / 100 ℃ – 315 ℃
Supported resistance: 0.1 – 2.0Ω
Protection: against low / high resistance, from overheating, from short circuit , against reverse polarity, from overcharging / overdischarging
Connector type: steel 510, pin gold-plated, spring-loaded
Screen / diagonal: yes, 0.91 "
Micro-USB port / charging: yes, charging current 1.5A
Color: see photo below

Options (likely)
– Icon V2mod
– USB cable
– user guide
– warranty card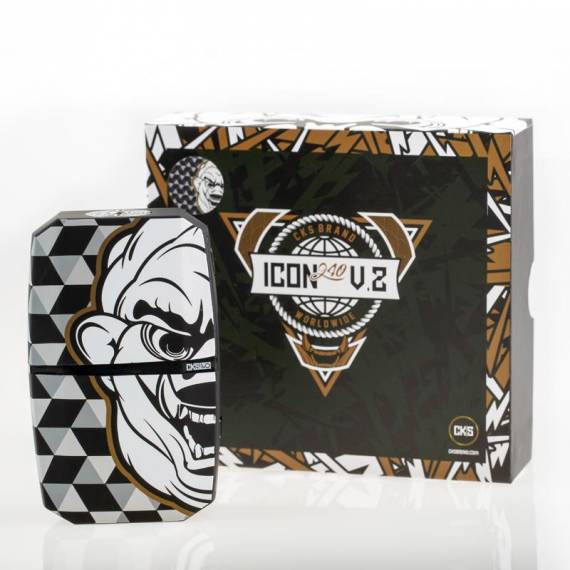 As you can see, the corporate style can be traced in the second version. The same ribbon that cuts the mod in half, the same original prints as decor. However, the profile is now angular – smooth roundness, apparently, has sunk into oblivion. And the dimensions have increased – here's a clear comparison.

The assortment of design is poor – there are only two options – and do not even stutter about the classic versions.

The landing site now does not extend out of fashion and this is good, since its versatility has increased.
However, due to the lack of dimensions, we will not be able to evaluate the maximum possibilities in this regard.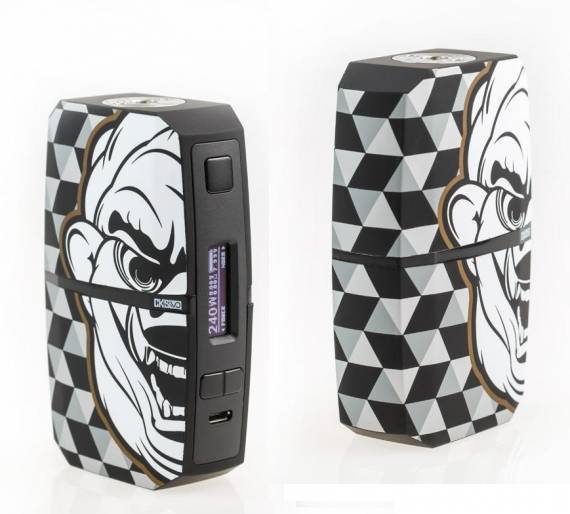 The cut of the control panel has changed little. The buttons now have a square profile, and the still small and monochrome display separates them. At the very base of the slot for charging, and possibly firmware device.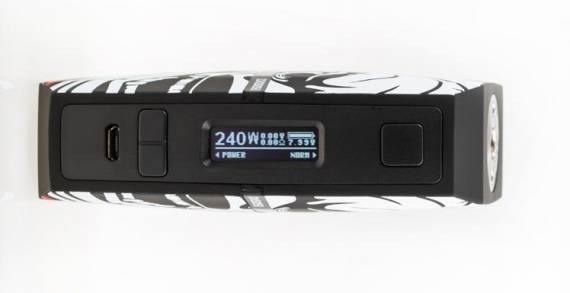 Perhaps the main feature of the first version was access to the battery compartment. The second variation did not escape a similar fate.
However, there were some changes. Now not only the lower, but also the upper part is removed or moves off, leaving the skeleton of the mod in splendid isolation. Unfortunately, the details are not disclosed.

Our guest is controlled, as before, by the chipset from the VO company, however it is modernized. The first thing that catches your eye is the increased power output. Functionality is standard – everything is with it.