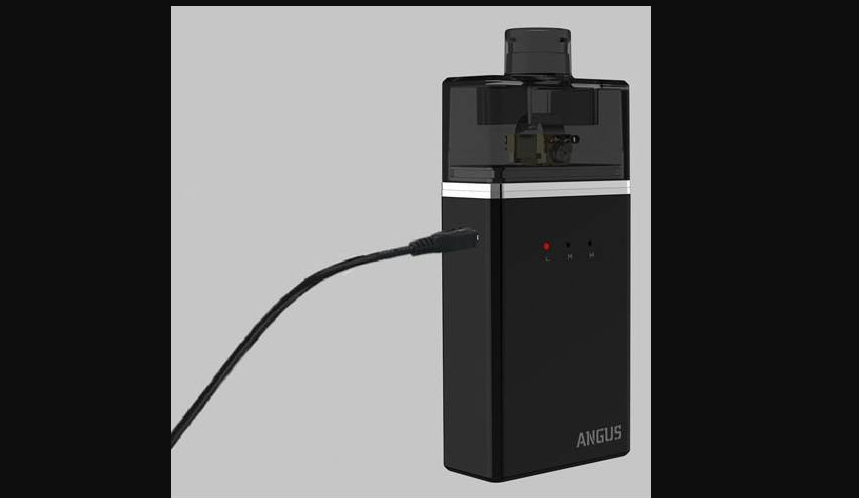 Nevoks Angus RDA kit – POD with "drip" on the grid
Nevoks Angus RDA kit – POD with "drip" on the grid
Nevoks Angus RDA kit – POD with "drip" on the grid
Well, Nevoks takes up the topic of newcomers to the vaping industry. She is familiar to you by not the most memorable AIO. Now the developers decided to make their brand just memorable, because they offer the market a novelty with "unprecedented innovations".
Nevoks Angus RDA kit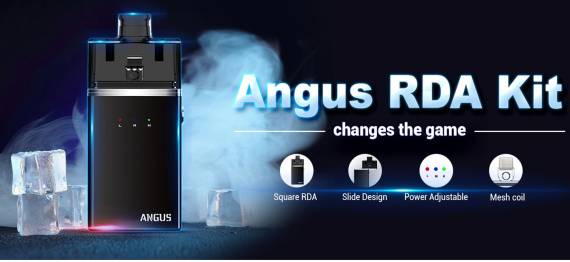 Dimensions: 80 x 39 x 18.4mm
Weight: unknown
Case material: zinc alloy + plastic
Power: built-in 1700mAh
RDA capacity: small
Output power: 5 – 60W
Operating mode: POWER
Supported resistance: unknown
Protection:from low / high resistance, from overheating, from short circuit, from overcharging / overdischarging
Connector type: slider
Screen / diagonal: no
Micro-USB port / charging: yes, charging current is unknown
Color: see photo below

Options
– Angus RDA mod
– optional dome
– replaceable RDA "cartridge" (preinstalled)
– pre -wound spirals 3pcs 0.5Ω
– vaporizer nets 4pcs 0.18Ω
– cotton
– spare screws
– spare origins
– screwdriver
– USB cable
– user manual
– warranty card

Our guest looks normal for the hearth. The form factor is rectangular, the decor is simply missing – a calmly strict bow. However, there is nothing remarkable on the outside. Dimensions can not be called small or large, rather they are medium – you should not expect a special stealth.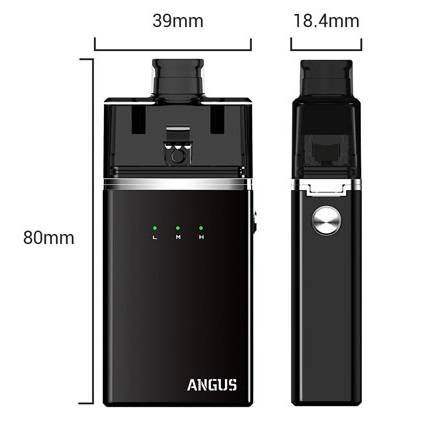 From the start, the manufacturer presented only three versions of the design – not a lot, but the brand is not particularly eminent. Thanks for that.

The complete cartridge is fixed on the slider mode by a mechanism. Anyway, it's better to call it RDA, since the construct resembles this type of atomizer most of all. The upper plastic part with the mouthpiece is nothing like a removable dome. Therefore, it will be necessary to refuel the device like an ordinary drip – removed the dome and dug it.

As you understand, RDA involves service. The base is executed in the manner of drips on grids – two pressure plates for fixing one grid or one spiral. By the way, the developers have provided many complete coils – excellent.
Cotton is placed in special recesses on the sides of the racks. Under the coil, the latter is pressed probably with a ceramic plate. Whether it is spring loaded or not is unknown. The whole thing is blown from the side – in the dome you can see three points of the air intake holes on each side. However, the latter are located a bit low. Airflow adjustment is not provided.

The mod itself hides a fairly capacious built-in battery. The charging connector is placed on the side of the device; charging current, unfortunately, is not reported.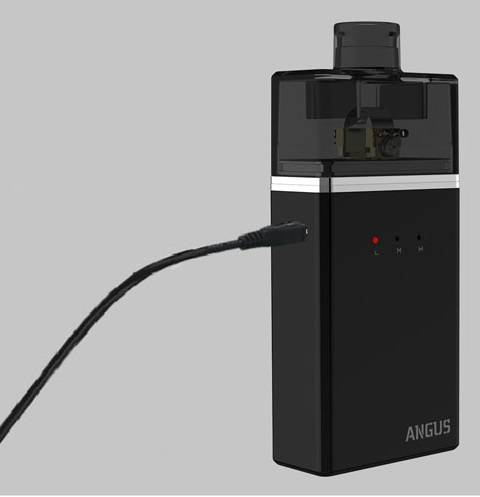 The developers have placed the only button on the opposite end. As I understand it, in addition to the fact that it performs the function of activating the device, it is also responsible for changing the output power. In total, three modes are provided. The LED indicator on the front side will show which mode is selected, and also indicates the remaining battery charge.