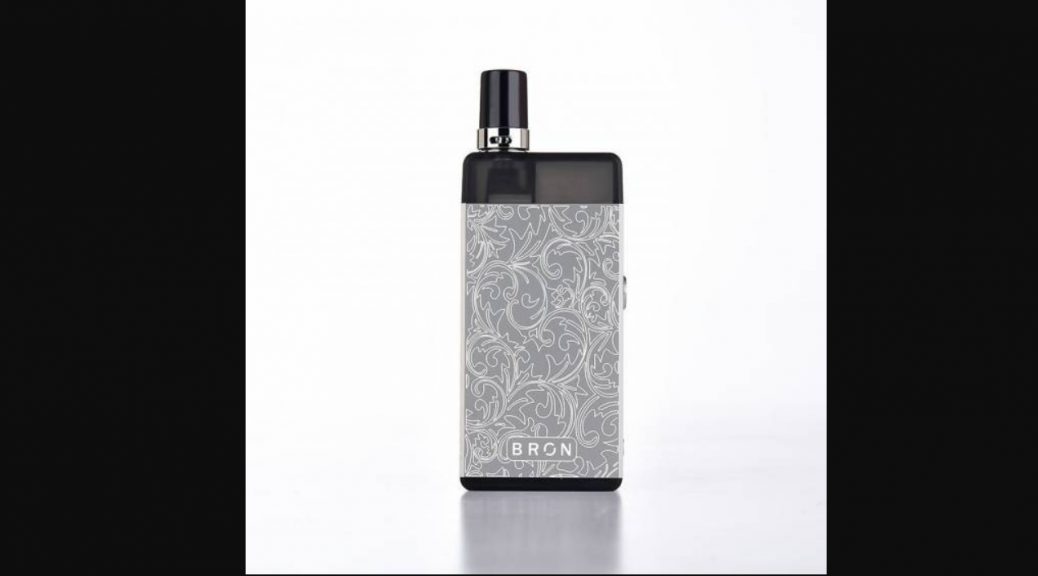 CoilArt Bron Pod System – Elegant as
CoilArt Bron Pod System – Elegant as
CoilArt Bron Pod System – Elegant as
I suggest starting the day with a rather sophisticated new product from CoilArt. They froze a little, but now they are back in line and delight their fans with the popular AIO format.
CoilArt Bron Pod System

Dimensions: 62 x 36 x 13mm
Weight: unknown
Case material: aluminum alloy (likely)
Power supply: built-in 950mAh
Cartridge capacity: 2ml
Evaporator resistance: 0.5 / 1.0Ω
Output power: up to 25W
Operating mode: POWER
Protection: against low / high resistance, from overheating, from short circuit, from overcharge / overdischarge
Connector type: magnetic
Screen / diagonal: no
Micro-USB port / charging: yes, charging current is unknown
Color: see photo below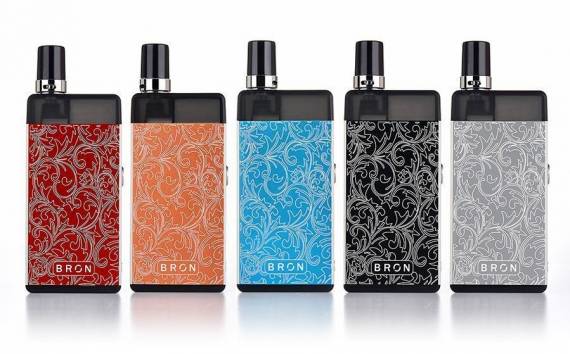 Options
– Bron mod
– replaceable cartridge (preinstalled)
– USB cable
– user manual
– warranty card
Our hero looks very respectable – it's all so prim , stylish as a jacket of a certain high-ranking person, and better as a frock coat of some baron Munchausen. Moreover, the name is consonant)))

The case is probably made of aluminum and "painted" with engraving. Therefore, we expect low weight, and in a compartment with fairly small dimensions, decent ergonomics. By the way, it seems to me – the developers got a little excited with the measurements. Maybe it's height without drip type …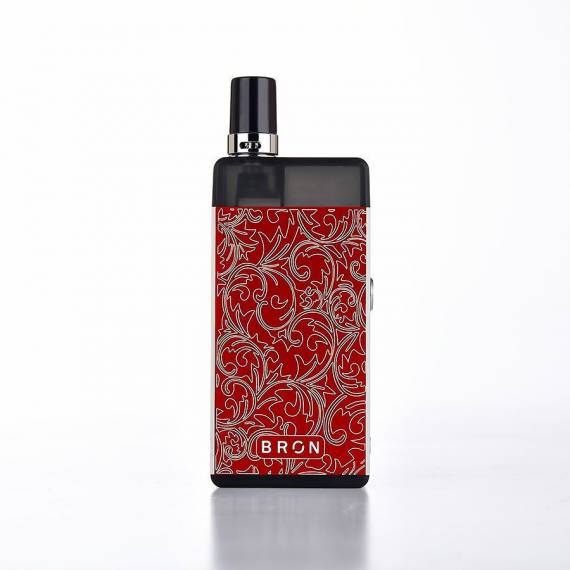 From the start, the manufacturer offers five color options, and among them, in addition to the classics, lovers of exquisite tones will find specimens for themselves.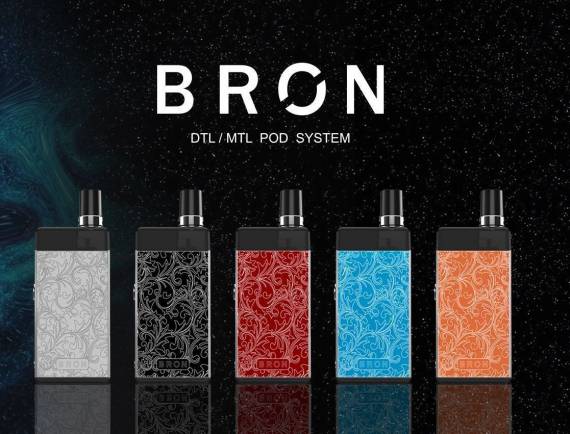 For some reason, the developers squeezed detailed photos, but we'll try to figure it out without them. Replaceable cartridge of standard capacity, it will refuel on the side. It is fixed by a magnetic connector. Evaporators, as I understand it, are built-in, and two types of cartridges with different resistance of the latter are offered. Track fluid inside the tank is possible.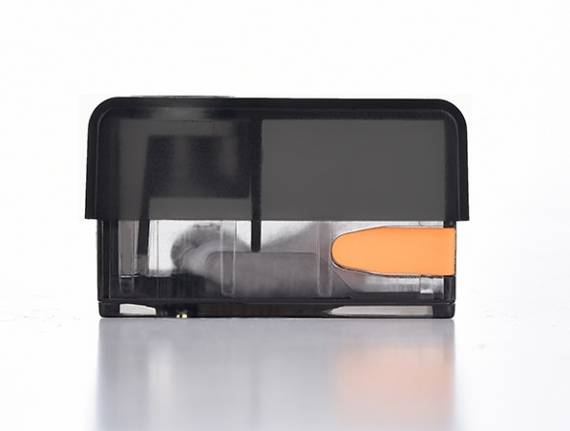 Drip type, as I understand it, removable. It is unlikely that it will be the 510th format, since an airflow adjustment ring is built into its base.
The main body hides in its womb a built-in battery standard for such a capacity form factor. The charging current is unknown, as the location of the connector for these purposes is not known for certain. Most likely, he settled at the bottom of the device.

The front end is given to the control panel. In the center is a fire button, which seems to be a bit low. Immediately below it is a vertical garland of LED indicators. The control key settled at the very base, it is responsible for changing the output voltage. In total, developers have three modes.