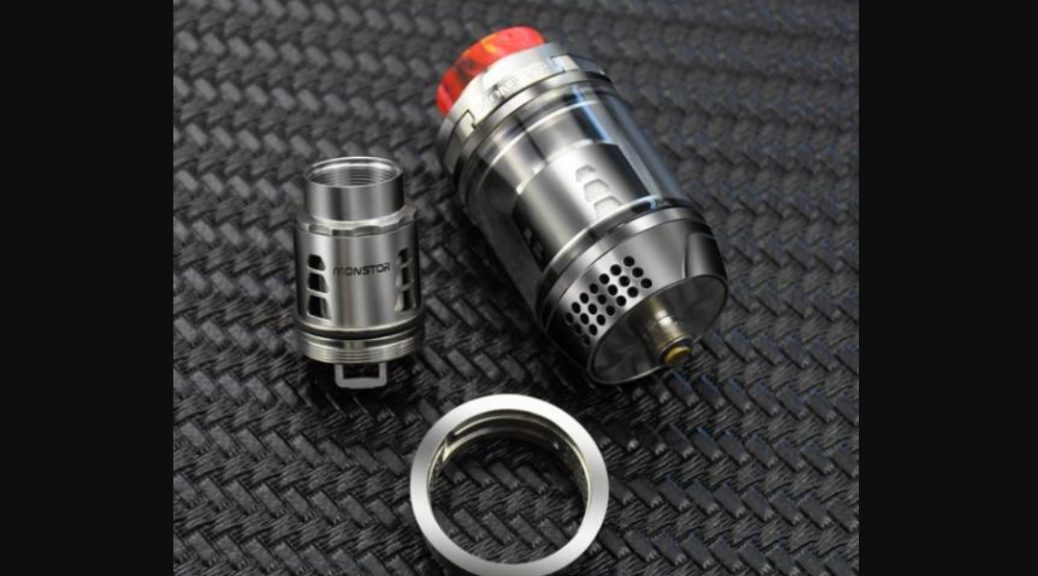 Blitz Monstor Sub Ohm Tank – a virtuoso of landing
Blitz Monstor Sub Ohm Tank – a virtuoso of landing
Blitz Monstor Sub Ohm Tank – a virtuoso of landing
Blitz Enterprises Inc. forgot the way to the front pages of our portal a long time ago, since we have not seen new products from these guys, probably from six months, or even more. However, they again activated their social networks, and all because they got a service with an original solution. Frankly, I was expecting that they would nevertheless present boxing mod with her, with which she would lie on the shelves of the counters – but no. Apparently, the developers considered that it was self-sufficient and launched it into swimming in splendid isolation.
Blitz Monstor Sub Ohm Tank

Case material: Stainless steel
Atomizer type: Maintenance-free
Evaporators: 0.15 / 0.2Ω
Capacity: 4.5 / 6.5ml
Diameter: 28mm
Height:54mm with drip type
Connector: 510, pin gilded
Weight: unknown
Color: see photo below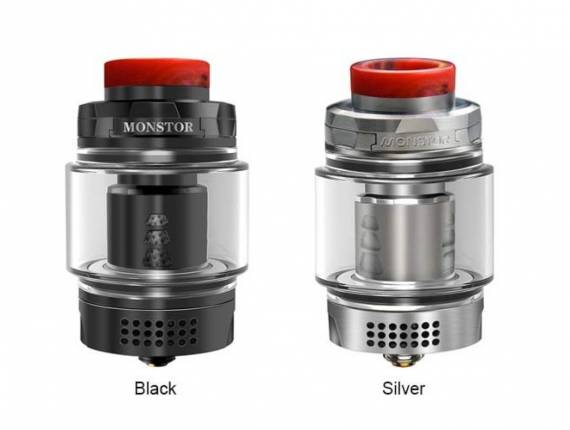 Options
– Monstor Sub Ohm Tank
– replaceable evaporators 2pcs 0.15 / 0.2Ω (one pre-installed)
– additional blower rings 2pcs
– spare origins
– spare glass
– user manual
Our guest looks a little original, although in general he is executed in the generally accepted framework of tank building. The first thing worth noting is the impressive dimensions – so the width of the atomizer is as much as 28mm, and it's also without the established glass bubble. From the start, the manufacturer offers only two versions – it probably probes the demand.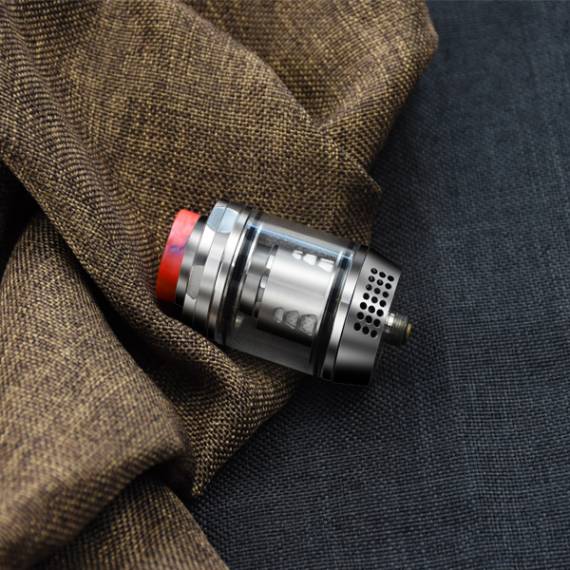 Dripe type 810th, at its base there is a metal hoop, it sits in a sliding cover. Under it is a medium-sized filling hole.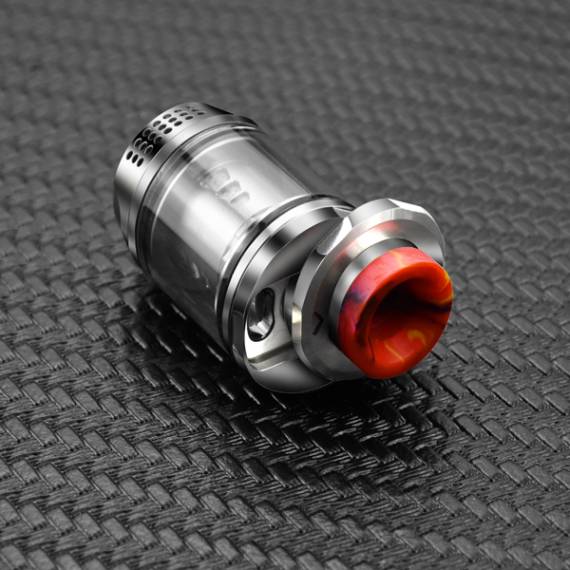 The capacity is not bad, and a complete bubble will make it even bigger. So autonomy can be called decent.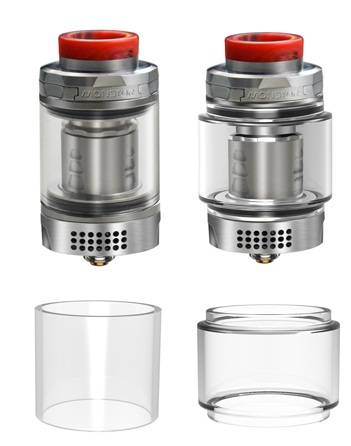 Two options are offered as replaceable evaporators – on double and triple grids. In addition, the developers report that the tank will also be able to digest coils from Compatible with Freemax Fireluke Pro and Mesh Pro.

The air intake is adjusted using a standard swivel ring at the base. The holes of the fence are decorated in the form of a decent lattice.

However, the most interesting is that in the box there will be three such rings at once. They differ only in the diameter of the base.
The purpose of this event is visible only in the versatility of landing on different modes. However, such a case will look very controversial, as for me.