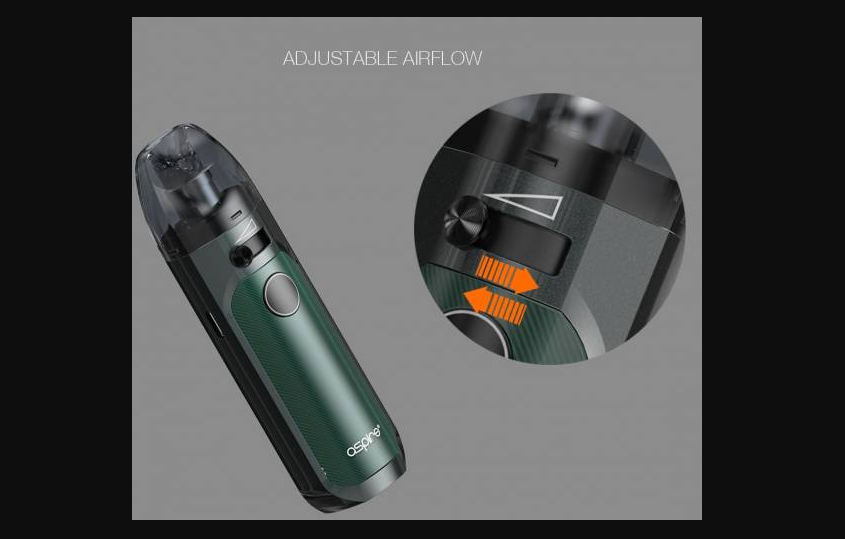 Aspire Tigon AIO Kit – fast charge, 5ml cartridge and interesting airflow control
Aspire Tigon AIO Kit – fast charge, 5ml cartridge and interesting airflow control
Aspire Tigon AIO Kit – fast charge, 5ml cartridge and interesting airflow control
Today we will rest from powerful devices and bulk serviced atomizers. Let us shine the day for AIO kits – quite a while ago they did not visit us.
The first in line will be the brand new PODIC of recognized masters of this "genre" – Aspire. I can't say that it will be innovative or especially interesting, but it looks pretty decent, and it has its own chips.
Aspire Tigon AIO Kit

Dimensions: 109.5 x 31 x 23mm
Weight: unknown
Case material: plastic + metal
Power: built-in 1300mAh
Cartridge capacity: 2.0 / 4.6ml
Evaporator resistance: 0.4 / 0.7 / 1.2Ω
Voltage range: 3.3 – 4.2V Operation
mode:POWER, Bypass
Protection: against low / high resistance, from overheating, from short circuit, from overcharging / overdischarge
Connector type: magnetic
Screen / diagonal: no
Micro-USB port / charging: yes, Type-C, charging current 2A
Color: see photo below

Options
– Tigon AIO mod
– replaceable cartridge (pre-installed)
– replaceable evaporators 2pcs 0.4 / 0.7Ω (one pre-installed)
– USB Type-C cable
– user manual
– warranty card

The appearance is calm – as always, these guys prefer not to decorate their devices too much. A strict classic bow paired with the same classic form factor and cut as a whole. We should also note the dimensions – the novelty came out not at all small – you can't count on such a stealth.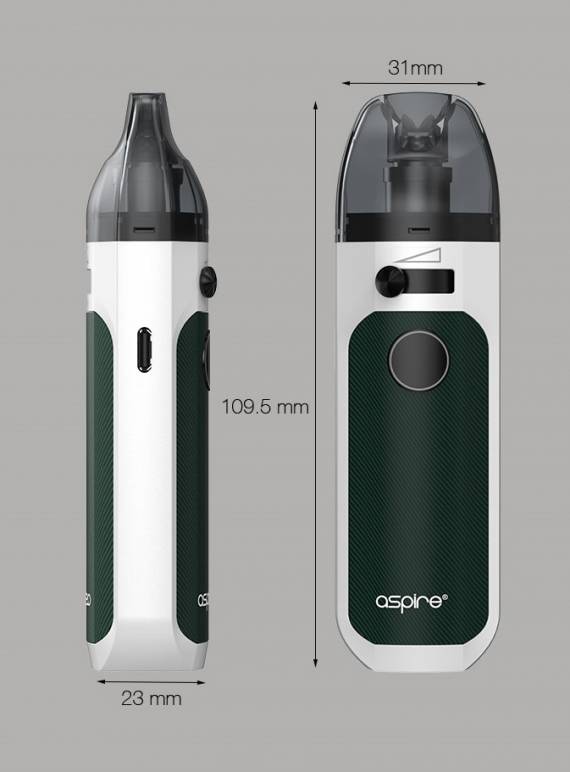 The color scheme from the start is not the most diverse – moreover, only the color of the case changes from version to version.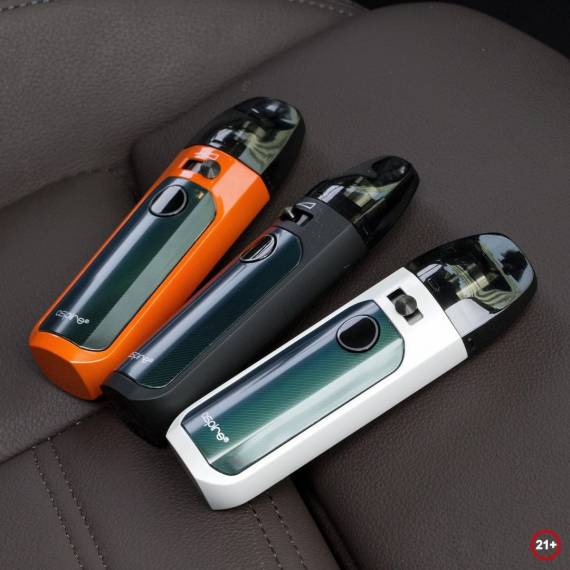 Cartridge crazy capacity, it will refuel from the bottom. The first feature of the device will be considered bayonet fixing the tank on the mode.

There are two types of replaceable evaporators, but the future owner will be able to use any Tigon series evaporators. Moreover, you can change them even with a full cartridge.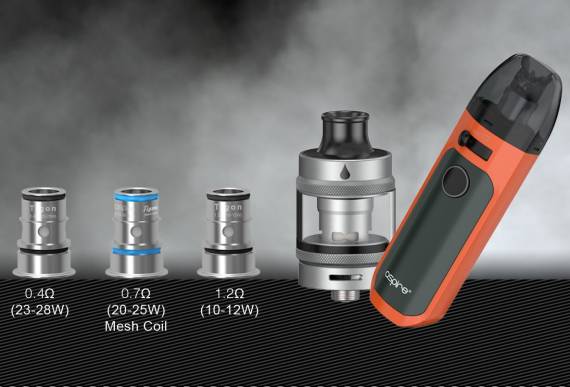 Airflow adjustment is the second feature – it is achieved by moving a special slider on the front panel. It is good if the setting does not go astray when transporting the device.

The main body contained a good battery capacity built-in battery. The charging current of the latter is very decent, therefore, this process will not take much time. This is the third AIO chip. The causal Type-C connector flaunts on the sidewall.