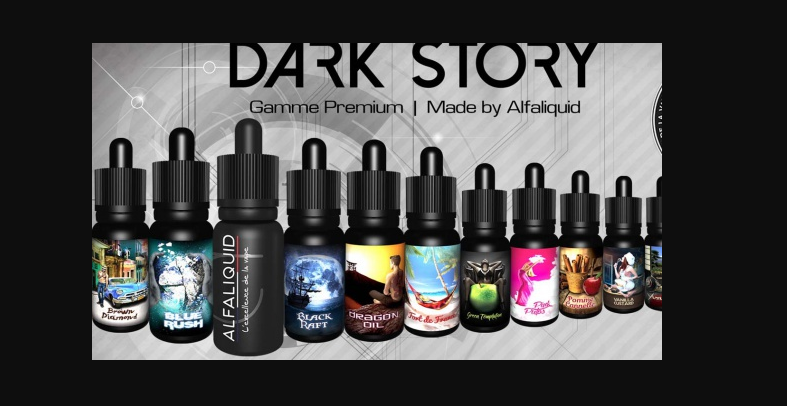 Alfaliquid and the dark collection, go to their side, they have cookies
Alfaliquid and the dark collection, go to their side, they have cookies
Alfaliquid and the dark collection, go to their side, they have cookies
Today we have one of the manufacturers of liquids for electronic cigarettes in our review, which, according to users, is one of the five best manufacturers of premium liquids, the manufacturer who managed to win the hearts of many vapers, who now can not steam anything other than their liquids, and this manufacturer … this manufacturer … We meet and love Alfaliquid.
A bit about the brand. The Alfaliquid company was founded 5 years ago in France, during which time it managed to adapt to the peculiarities of not only the domestic market, but also entered European and world scale, selling its products in thousands of lots in every corner of the globe. Using modern technology and one of the best laboratories in Europe, the company is constantly experimenting with flavors and, in conjunction with experienced steam workers, determines whether this taste is needed and what its prospects are. They have several collections of taste series, one of the most popular is Dark Story ( in the collection of 16 tastes ), some of which we will get to know you today.
In order for you to be able to fully evaluate the company's production volumes, we suggest you visit the official website , where you will see that Dark Story is not the last series, and you will see new mixes and look at the test packs from the company. And in comparison with other manufacturers their liquids can be considered relatively cheap, unlike other top companies. Prices for different collections are different. The minimum price for a 10 ml bottle is 5-6 Euros , and the maximum price exceeds 30 Euros.
In 2016the company promises many new products on which they worked all summer and autumn. So the steam workers who appreciated their quality are looking forward to something new and tasty from the manufacturer, but for now we will get to know the most popular tastes from the Dark Story series .
Let's start with the most popular taste in the series, and this is Black Raft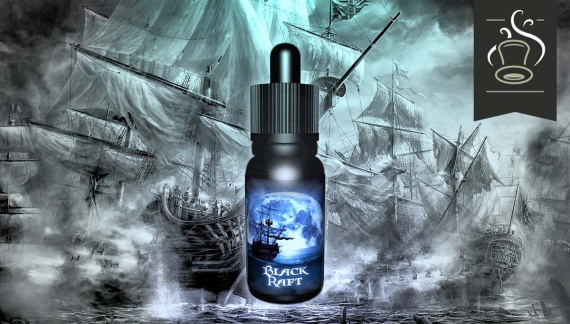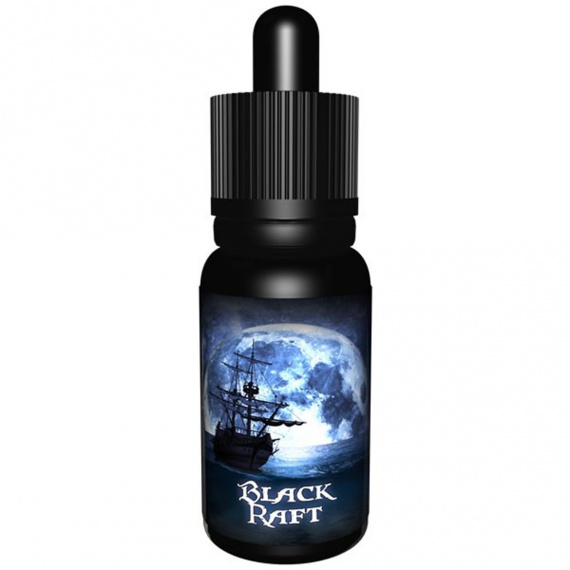 Liquid for a true connoisseur of pirates and the sea. The freshness of the breeze, the mixture with rum and vanilla cream put this liquid in first place. At the entrance, one feels pure bitter rum, and the aftertaste remains sweet and pleasant, after a week's use of liquid the bitterness of rum does not remain at all.
The next popular flavor from the company is Green Temptation.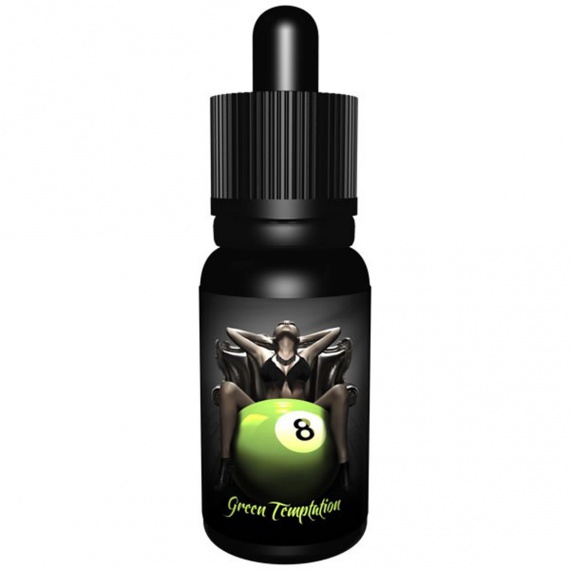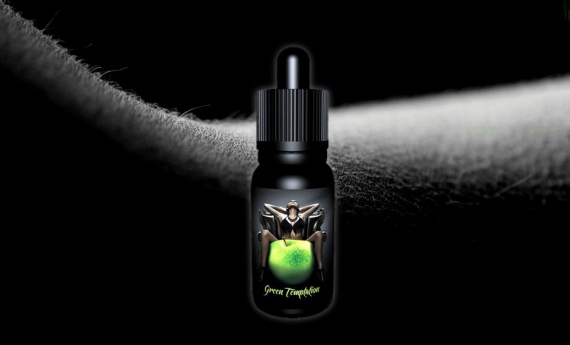 Here, all fans of apple flavors can already rejoice. But I would like to note that although the apple is the dominant element, it is still a fan of mixes. Imagine a dominant apple and the addition of kiwi, lime, anise and wormwood. Entrance and exit (aftertaste) remain behind the green apple, and when the steam inside you feel the mix.