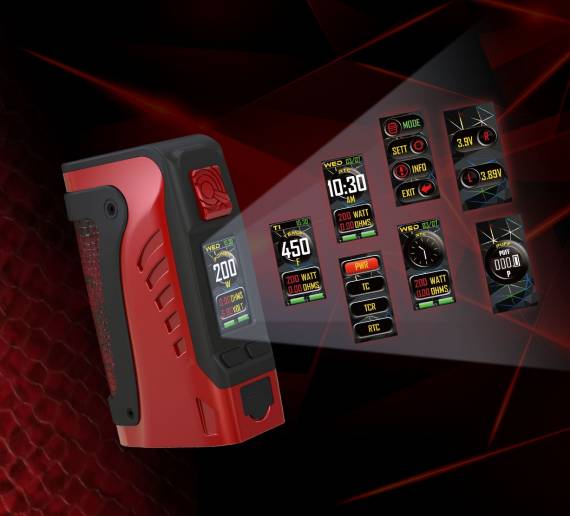 Wismec Reuleaux Tinker 2 kit – minus one can
Wismec Reuleaux Tinker 2 kit – minus one can
Wismec Reuleaux Tinker 2 kit – minus one can
Let's try to dilute our everyday meetings devoted exclusively to AIO kits. On the agenda is a serious set, which is a follower of the recently launched series of devices from Wismec. True, it is worth noting that the new product is a kind of "downgrade", but this was done exclusively for the sake of greater compactness.
Wismec Reuleaux Tinker 2 kit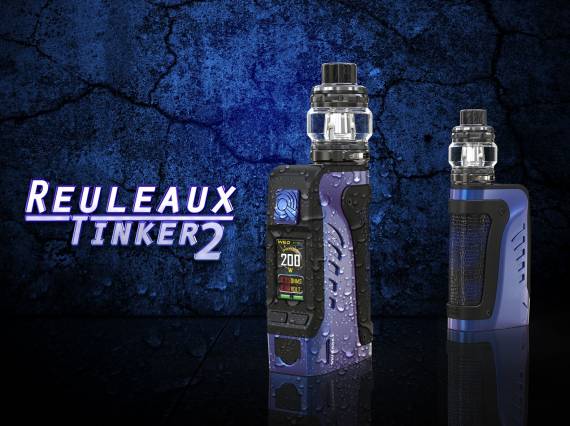 Dimensions: 90 x 53.5 x 44mm (mod only)
Weight: 200g Shell
material: plastic + metal
Power: 2 x 18650
Chipset: Avatar Chip
Output power: 1 – 200W
Voltage range: 0.5 – 8.0V
Operating mode: POWER, TC (NI200, SS, TI), TCR
Temperature range: 200 ℉ – 600 ℉ / 100 ℃ – 315 ℃
Supported resistance: 0.05 – 3.5Ω / TC 0.05 – 1.5Ω
Protection: against low / high resistance, from overheating, from short circuit, from incorrect polarity, from overcharge / overdischarge
Connector type: steel 510, gold-plated pin, spring-loaded
Screen / diagonal: yes, color, 0.96 "
Micro-USB port / charging: yes, charging current 2A
Update / firmware: yes
Color: see photo below

Options
– Reuleaux Tinker mod
– Trough Sub Ohm Tank
– replaceable 0.2 / 0.35Ω evaporators (one pre-installed)
– spare glass
– spare parts
– QC USB USB cable
– user manual
– warranty card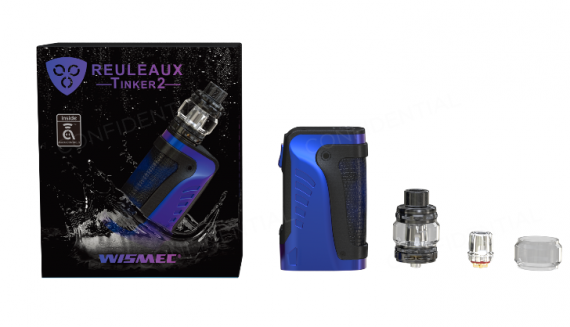 We have already seen the complete non-service – Trough Sub Ohm Tank .

Therefore, we will not be especially late on it. Let's get down to fashion.

Boxing mod, of course, lost weight. However, even in this form, the specimen is very large. The corporate style can be traced, though instead of a "sneaker" pattern on the back, "crocodile skin" flaunts.

Anatomical notches remained in place, so good ergonomics partially offset the impression of dimensions.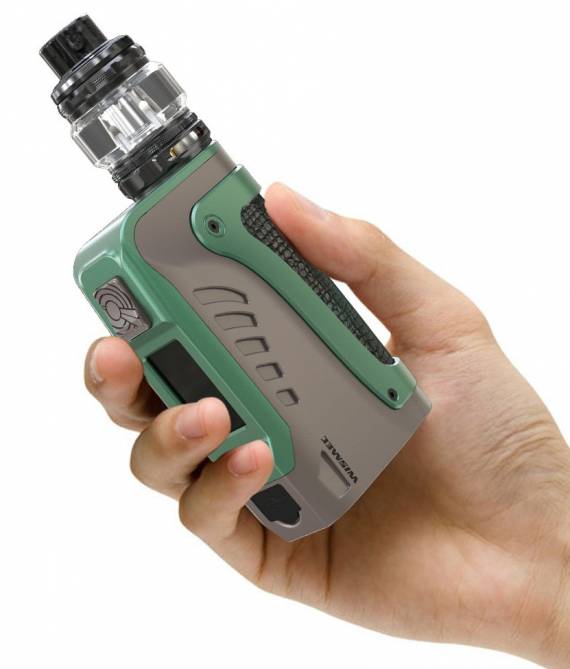 The range of designs from the start is not the widest.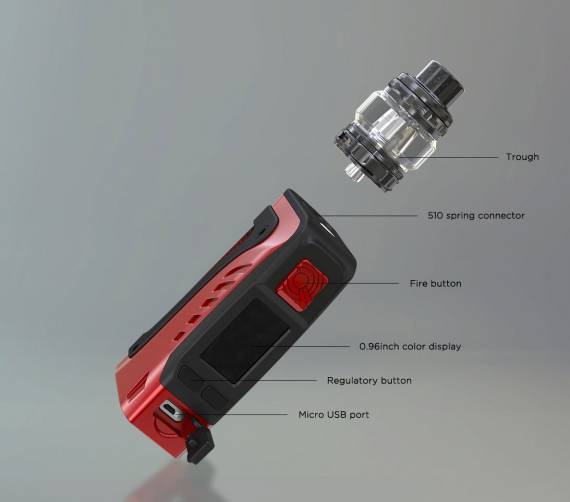 The box mod has protection according to the IP67 standard – from dust, moisture and some "indestructibility".

The control panel has changed, and no. The fire button is large, the standard diagonal display is color, the control keys are now rectangular. The socket for firmware and charging with a decent current is covered with a silicone plug.