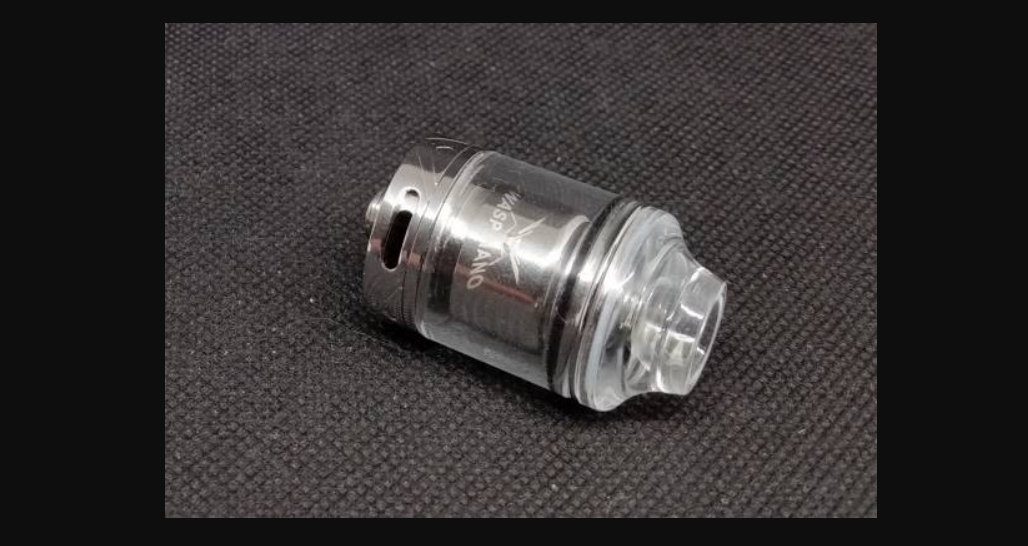 Oumier Wasp Nano RTA
Oumier Wasp Nano RTA
Oumier Wasp Nano RTA
Oumier products are on my desk for the first time. This abyss somehow somehow circumvented me, although in defense it is worth saying that the products of this brand are very modest, but in fact they show themselves well with enviable regularity. With hope for "suitability" we begin acquaintance.
Case material: stainless steel Atomizer
type: RTA
Capacity: 2ml
Diameter: 23mm
Height: 35mm with drip tip
Connector: 510, gold-plated pin
Weight: 32.5g
Color: see photo below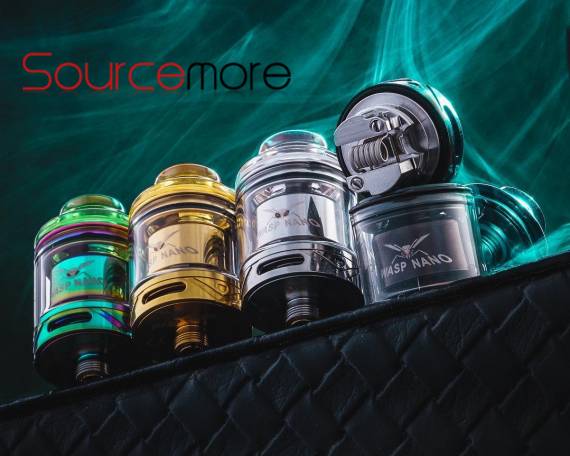 Options
– Wasp Nano RTA
– pre-wound spiral
– cotton
– screwdriver
– spare origins
– spare screws
– spare glass
– user manual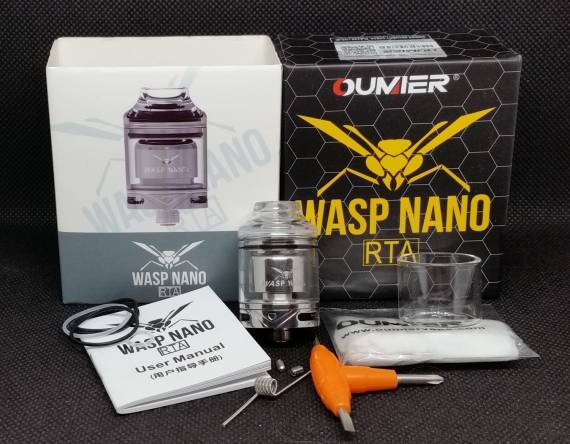 Appearance is quite simple – well, there isn't anything here to make the eye catch directly. Perhaps, only a special drip type gives a certain charm to the tank, adding recognition. And on the other hand, such minimalism went to the device only for the benefit – for example, it is much more pleasant for me to look at such atomizers than at those with obvious bust with decor. In short, a strong middle peasant in this regard, although the steel color is not the most profitable for him.

Dimensions are very modest – our hero can be compared with the average drip. Therefore, it will be more profitable to sit on small boxes and pipe-lines.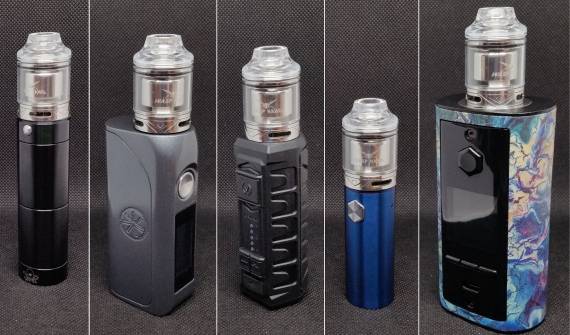 The drip type is made of transparent plastic, it is one with the lid. The form for holding is pleasant, there is no risk, but it unscrews without problems. The problem is different – the fixing thread of the rifle directly in the plastic, it will naturally rub over time, especially since it will often have to be refilled – the capacity is all-nothing. Moreover, the kit does not have a magnifying glass, the developers offered it for a separate sale just the other day. Fueling holes, by the way, are normal.
But even this fly in the ointment (I'm talking about carving), and probably the only critical one, I personally am ready to forgive this crumb just for the fact that such a drip tip-lid does not heat up at all, that's right at all. Even steam burns lips, and it is only warm. Moreover, it is executed so that you will not touch the metal part of the tank with your lips.
The internal processing of the dome is more like a cone with rounded corners, the diameter of the shaft is approximately 5 mm. Somehow I forgot to say about the quality of workmanship. It is good, but not the highest level familiar to me. I will not call it critical, but I will describe some points. The metal is thin – something like "a little trust". The orangies are not the best either – the one that holds the glass from the bottom tries to jump out of its groove when winding, at the risk of being jammed. Trivia, but the precipitate is small, but this does not affect the "work" or functionality.